Teaching Tuesday: Google's official SEO statements
The digital marketing industry, like many other industries, consists of a lot of fly by night agencies and freelancers. Time and time again we hear of people paying a few thousand Rand a month for SEO and upon inspecting their websites, we can see right away that what they're getting is worth a few thousand Rand.. because they're really not getting anything. We don't have enough fingers to count the number of times we've looked at websites and seen the most simplest of things still broken.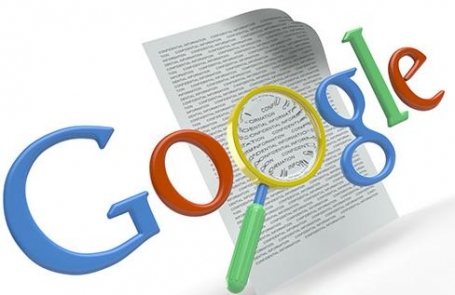 Google has several official statements about SEO, published on their knowledge base.
#1 Be wary of SEO providers that email you out of the blue.
80% of people will have received an email offering SEO services for unbeatable prices. "Dear Sir, I have looked at your website and you do not have top rankings, we can get you top rankings". Google has officially stated that you should be incredibly wary of these emails. If it sounds too good to be true, it probably is!
#2 We guarantee #1 rankings on Google
Anyone who guarantee's a number 1 ranking on Google is lying. End of story. People / Agencies do not have special relationships with Google nor do they have special software that can get you to number 1. With Google changing its algorithms so quickly, you simply cannot be promised a number 1 position ranking.
#3 Submit and get lots of links
This is probably one of the biggest SEO myths ever created. There is no easy way of getting high quality links that will provide longevity. Gone are the days of submitting your website to directories and getting links, gone are the days of article spinning and gone are the days of reciprocal link exchanges. Link building has become highly involved and if you do not do it correctly, you could end up in a position where your website no longer ranks after an algorithm update. There's a reason companies have popped up around the world with the single purpose of helping people get their website unbanned by Google.. bad links will have an incredibly negative long term affect on your website. And your great cheap link building deal will end up costing you an arm and a leg to fix.
There are 8 further things that Google wants people to look out for when it comes to working with an SEO freelancer or agency:
Using shadow domains.
Putting links on their other client's websites.
Offering to sell keywords.
Not differentiating between actual search results and ads that appear in the search.
Guaranteeing rankings and then ranking obscure long-tail keywords.
Operating with false WHOIS information.
Getting traffic from fake search engines and spyware.
Has had domains removed from Google's index or isn't indexed itself.
One thing we'd like to add is: If you're paying for Google AdWords, this 
does not
have any effect on where you rank. The two practises (PPC and SEO) are completely different. Where there is benefit from the two, is when you optimise your landing pages correctly, which means that your
advert quality score
will drop.
These are all statements taken directly from Google's website – it's important to note these things to ensure that when you work with an SEO agency or freelancer, that they are practising ethical SEO and not trying to lower their prices to rope you in, only to steal your money and leave you with a big problem.
Further reading: 10 SEO Myths.