Google's Mortgage Calculator is baked in!
Over the years we've watched Google slowly but surely introduce more and more intelligent query results to their search engine results pages. The idea here is to provide people with really quick answers and save them the time of visiting websites for the answers. After all, Google's in the business of giving you the most accurate answer as quickly as possible.
We know that you can do math with a Google Search: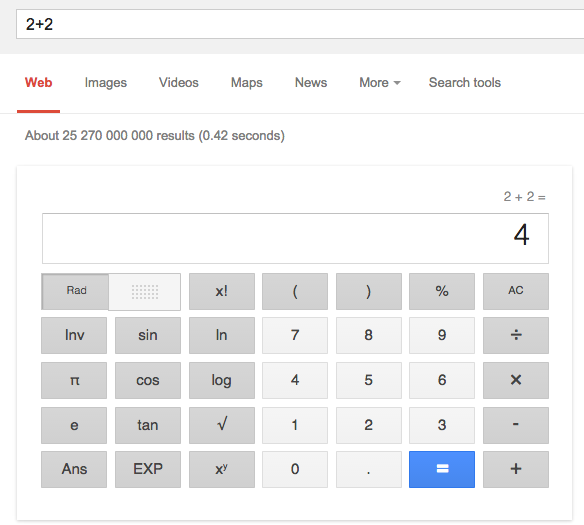 We know that you can do quick exchange rate conversions: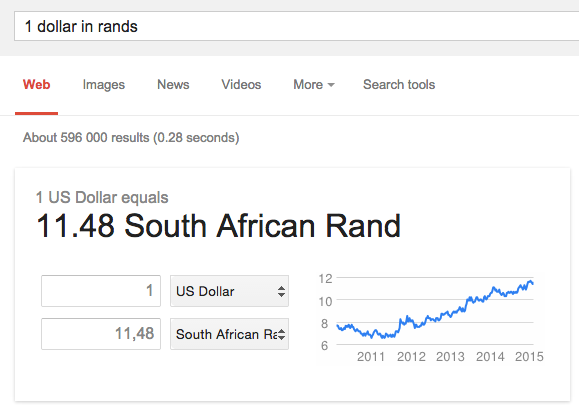 This is just two examples of a many. However, Google are stepping up their game and publishers are going to have to be very careful about what they publish if Google's going to start creeping into this sort of automated answering.
Google's latest inclusion is that of a mortgage calculator, take a look at this: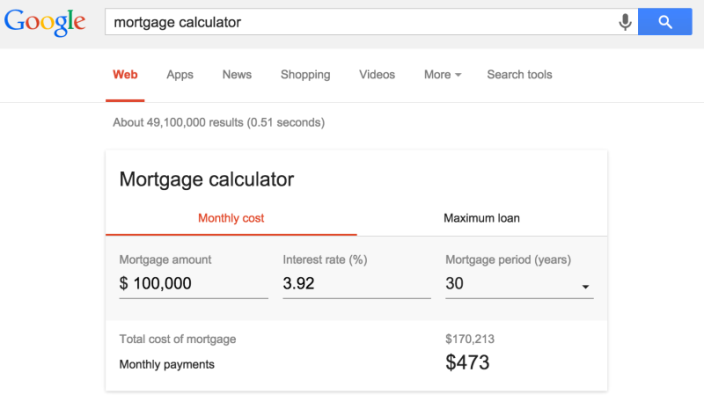 Mortgage calculators are a massive search term (hence Google doing this) for many financial businesses. For the businesses which put in years of work to rank right at the top for "mortgage calculator" and have been enjoying some great organic traffic are now going to have to revisit the whiteboard and come up with something new because the click through rates are going to plummet!
This is a big warning sign in our opinion, Google's evolving and is going to tread on people's toes. Think about the terms you want to rank for and be careful about your decision. Spending months trying to rank for a term that will provide some level of mathematical service is no longer a wise idea.