Are people sharing your content?
If you're a WordPress user, you'll be very familiar with the page that shows you all of your posts. You'll also probably be aware of plugins that show you whether your post is optimised or not. What about social performance? There is no way to see how your posts are performing and as publishers ourselves, we wanted to fix this!
WordPress Social quickly and easily see whether your posts are being shared on social media sites with WordPress Social.
When you look at your posts in WordPress there is no way of telling whether they are performing well or not. WordPress Social changes this and gives you the ability to quickly and easily see how well a blog post is performing on social media. By simply installing the plugin and visiting your posts page, you will see little indicators that point out which posts are performing and which ones aren't.
Below we can see a "Social" column with colour indicators. A red dot indicates that a post has not been shared much on social media websites, an orange dot shows some performance and a green dots shows a lot of performance: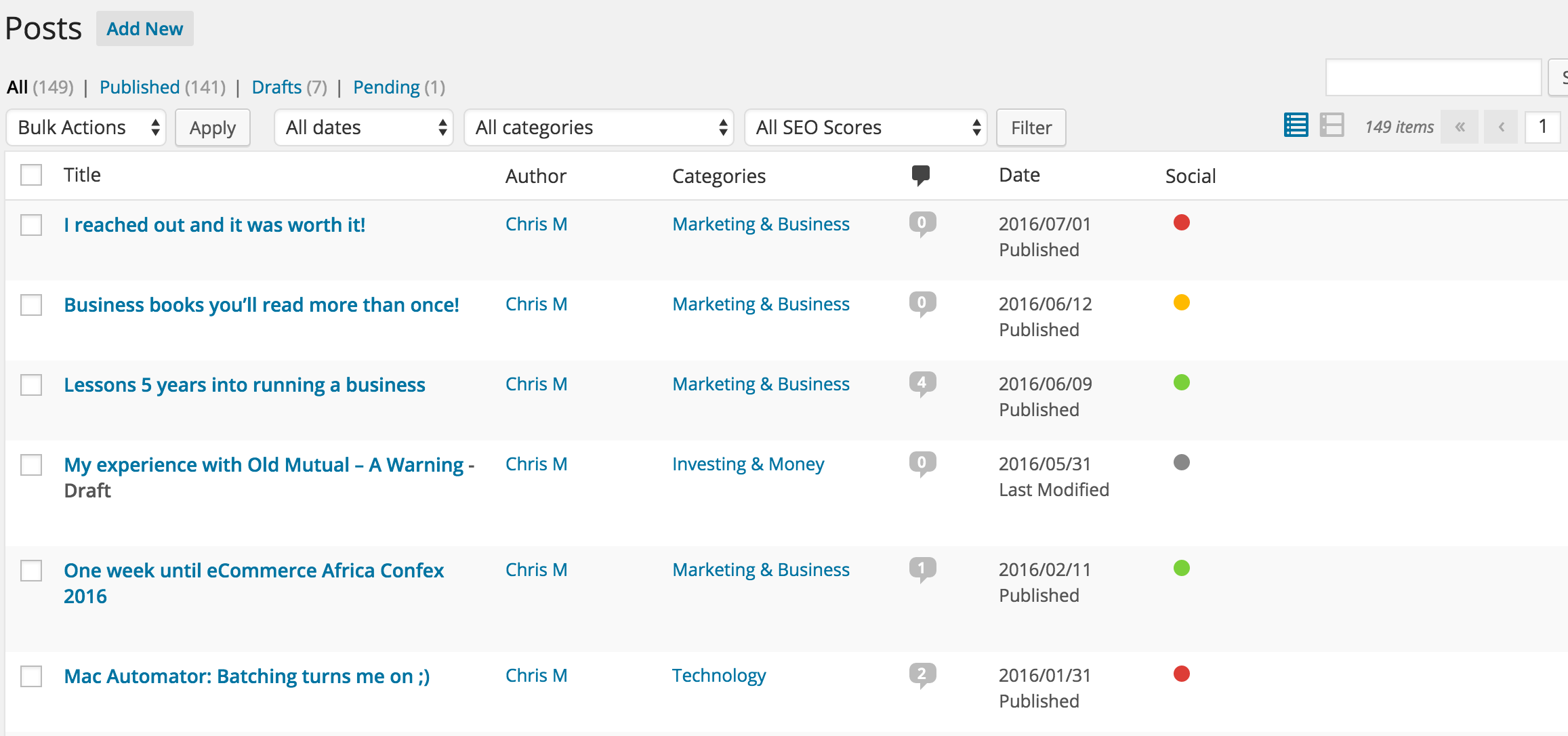 WordPress Social adds a column with a performance indicator that shows you how each post is performing. Now, with a quick glance you'll be able to see whether your posts are being appreciated and shared by your readers. This will allow you to quickly and easily see which posts are being appreciated the most, allowing you to do more of the same nature and cut out those that aren't.
It's a no brainer! Click here to download WordPress Social from the WordPress website.