Retail: Tafelberg Furnishers eCommerce Website
Tafelberg Furnishers, the largest independent furniture retailer in the Western Cape with over 9 branches, approached iMod Digital to create an eCommerce shopping platform for them.
They had no solution in place and had never attempted to understand the online space, nevermind actually attempt to build a solution.
iMod Digital guided them through the entire process by educating them, understanding their requirements and following through with a brilliantly built SEO-friendly, eCommerce website.
The site has been live since the 14th of August 2016 and has brought in sales to the tune of over 7 figures within the first 3 months, with the site going live at 6pm, and a sale happening by the time the team had got to work the next morning.
The directors are thrilled and understandably so.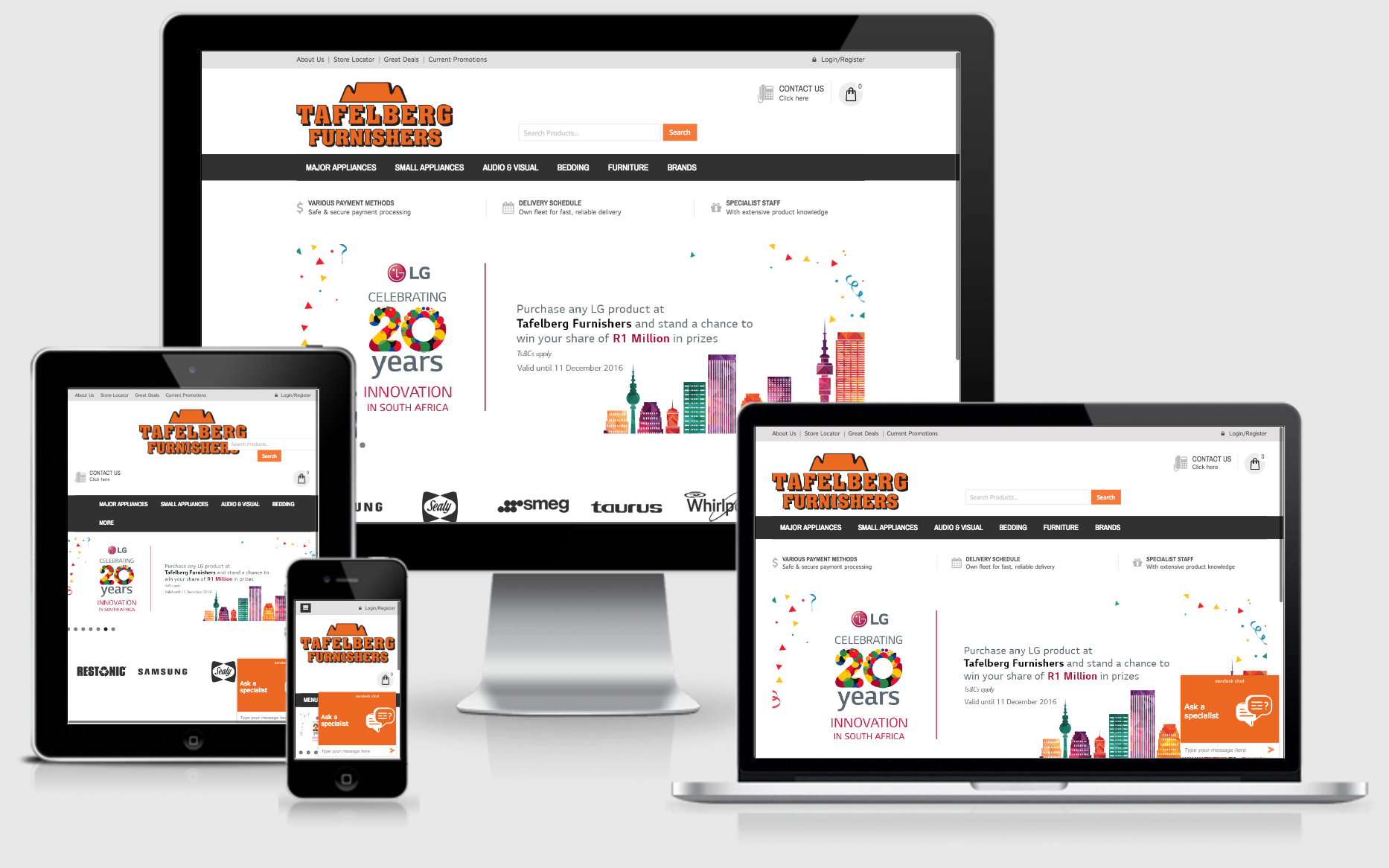 "If anyone is doubting the sheer brilliance which is iMod Digital, allow me to give you my personal contact number, so you may call me. Then sit back comfortably as I start to repetitively emphasise just how AMAZING these guys are! Trustful, honest & delivering damn good work!"

"Venturing into the world of eCommerce was quite the novelty for us with no certainty of success. But with the first sale coming in literally a couple of minutes after launching, we knew we were in for something big! Along with great feedback from clients and sales continuing to boom, the business is reaching new heights like never before."