Retail – Cellucity eCommerce Website
Cellucity has for over 20 years, been Vodacom's leading independent specialist cellular retailer.
Cellucity had attempted to build a smooth eCommerce website numerous times with nothing but hassles and failed attempts. After encountering these issues, Cellucity partnered with iMod Digital to assist. iMod Digital worked closely with them to understand why previous attempts had massive delays and been spectacular fails.
iMod Digital delivered a slick, mobile-friendly eCommerce solution tailored preciously to the client's specifications and has been a resounding success, making over 7 figures in sales over in 2016.
• 7 Figure + Revenue since launch
• Mobile shopping focused UX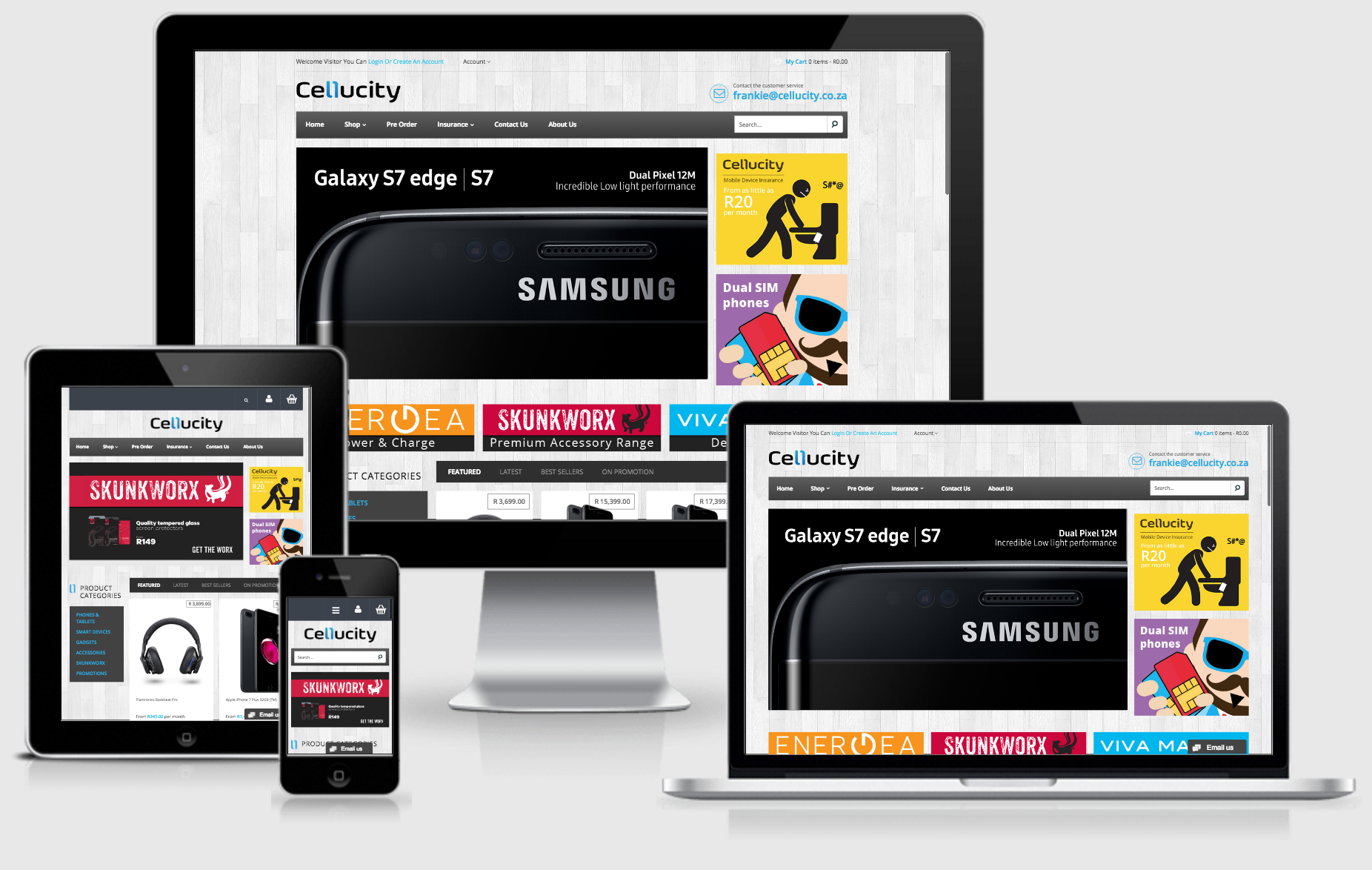 Thank you again for all your hard work. The hours you (and your team) have put in, to getting the site to where we want it, has been fantastic. Retail workers will probably never understand the time, effort and concentration that goes into programming, coding and development. The only signs of which are receiving email messages from you after 01:00am and again the same morning at 06:00 am. Getting all the pieces to fit together perfectly is an art and you have helped create something beautiful for us.