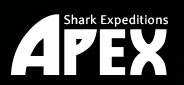 Apex Predators are the leading Shark Cage Diving operators in Cape Town and offer a wide range of tours throughout the year from False Bay to Gansbaai.
At the start of April 2016, Apex Predators were referred to us to take on their digital marketing and Search Engine Optimisation efforts. Apex Predators were not getting any results with their digital marketing efforts and commissioned us to run with their search engine optimisation and pay per click inbound marketing channels.
We jumped in with both feet to assist Apex Predators in growing their business from both an organic SEO and PPC angle.
Some of the highlights of our performance during 2016 include:
We witnessed a 43% increase in organic traffic to the site
Their general enquiries were boosted by 64%
We increased the number of people booking shark cage diving trips by 300% in a year.
The conversion rate, i.e. how often an interaction with Apex Predators' website leads to a booking, rose from 9.5% to 37.5%.
Traffic brought to the Apex Predators by pay per click advertising increased by a massive 375%.