SERPTrends SEO Extension – Useful Free Extension
There are a lot of SEO extensions available for the likes of Chrome and Firefox, but a lot of them aren't really valuable and merely echo some basics metrics or require a paid account with a third party to extract real value. However, an extension that we have been using a lot, which is free and really useful, is SERPTrends SEO Extension (Chrome / Firefox).
If you're someone who's involved in SEO by any means, you'll more than likely perform a lot of searches on Google to see where certain websites are ranking. In a nutshell, if you're doing this, the extension remembers which websites rank where for their respective keywords and then when you search again, the extension shows you if a website has moved up or down in the ranks. In other words, if you've previously performed a search for a keyword, SERPTrends remembers this and then next time you search, you can see if any of the results have moved up or down: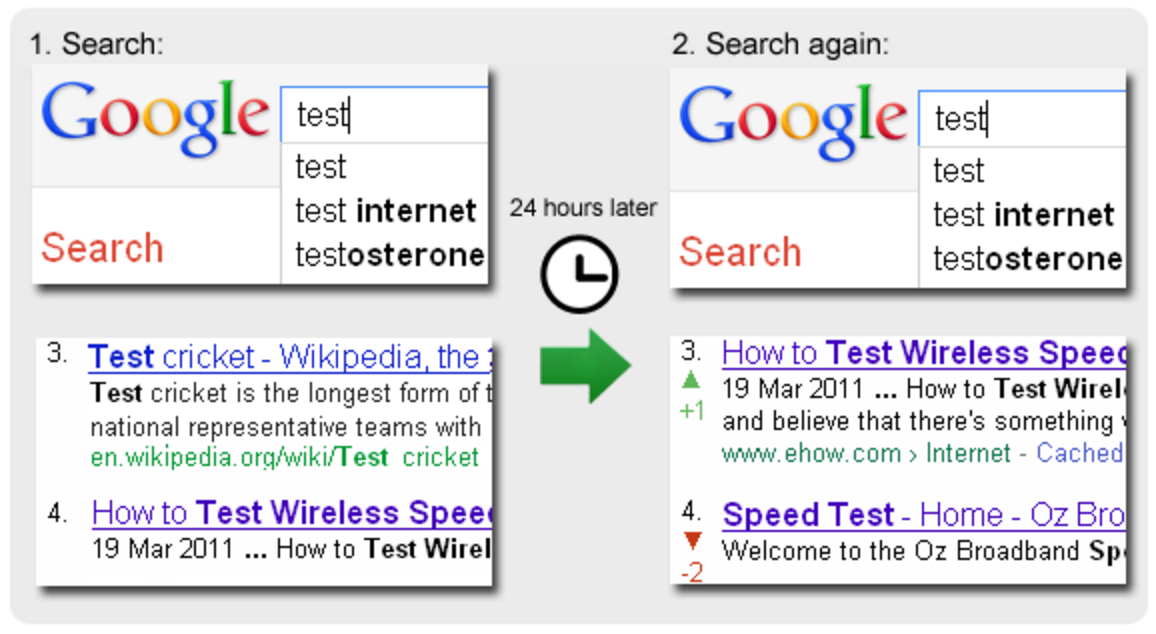 As you can see from the image above, a search is performed with the word "test" and the results are shown. 24 hours later and the same search is performed, this time you can see the green and red movements of the results.
On top of this functionality are a number of additional settings that allow you to see things from Alexa rank to organic traffic to AdWords traffic to SimilarWeb results. All of these settings may be turned on or off by accessing the options menu for the extension in Chrome.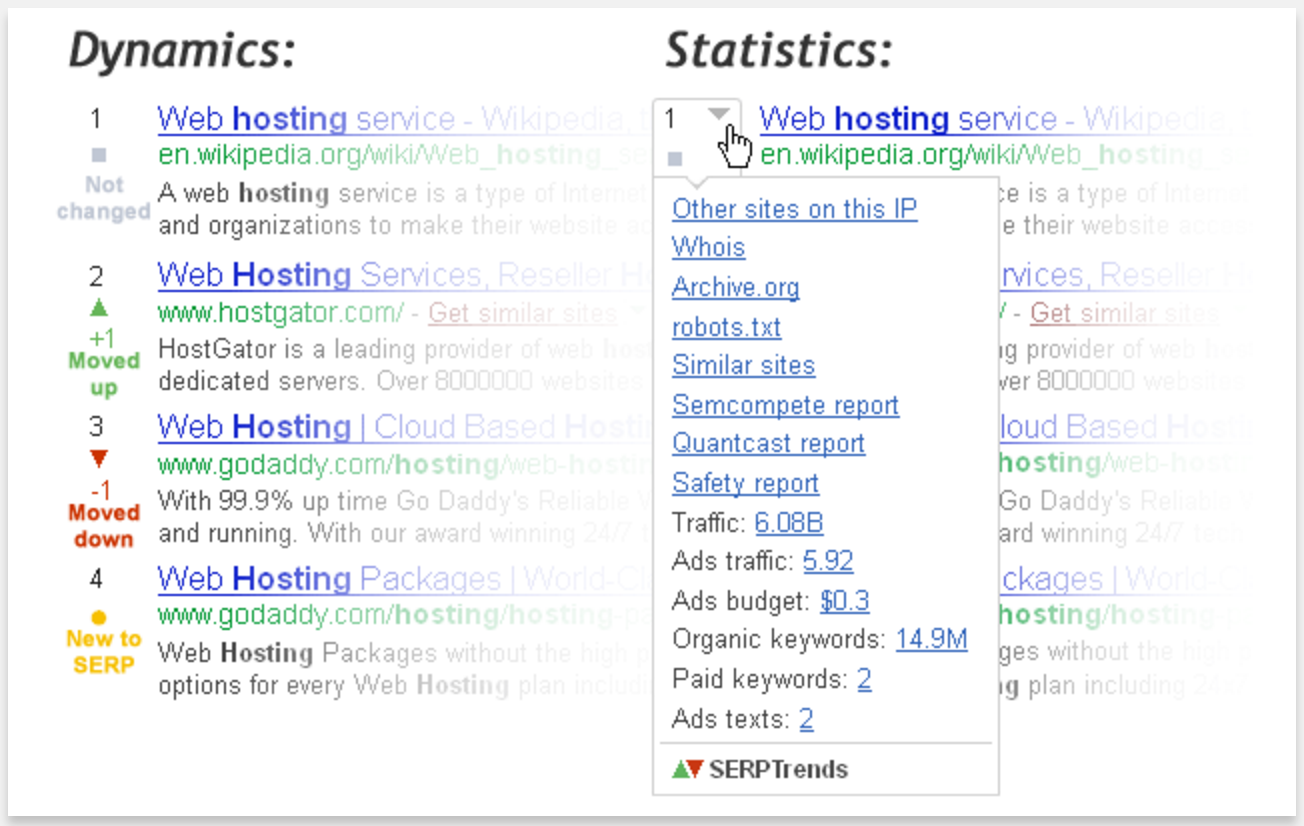 This really is one of those useful SEO extensions, that won't cost you a cent but will provide you with really useful insight at the click of a button.