Most expensive keywords for 2016
We came across a really useful and interesting tool this afternoon whilst searching around the web for some statistics on expensive keywords. Keyword Keg is a keyword browser extension (Download for Chrome | Download for Firefox) that pulls keyword data from 9 different sources including Google, Youtube, Bing, Amazon, Ebay, Yandex, Yahoo, Wikipedia and Ask.com, and then adds the data to our favourite tools such as Ubersuggest, Google Analytics, Search Console and the likes. The idea here is that Keyword Keg assists us with tracking down the keywords that we should be targeting in our organic and paid search campaigns.
Below is an example where Monthly Volume and CPC (Cost Per Click) have been added to columns inside Google Analytics as indicated by the (1) and (2) respectively: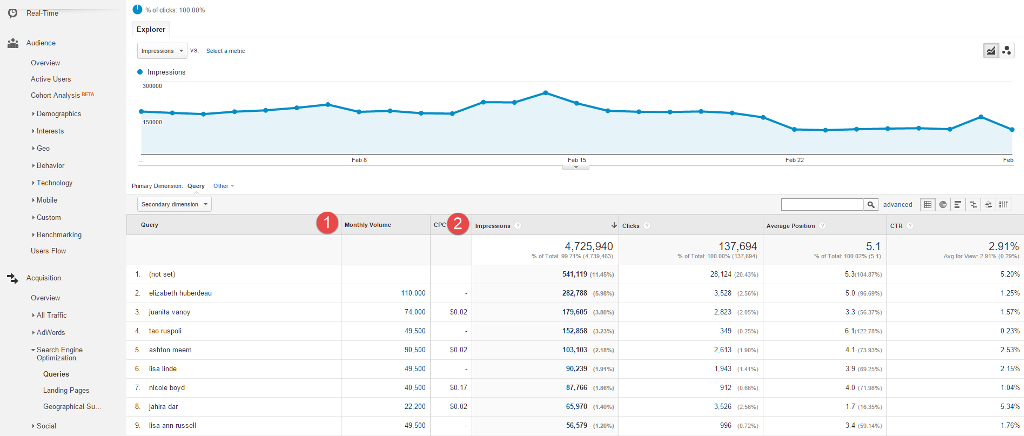 Here is another example where the additional information is available in Google's Search Console: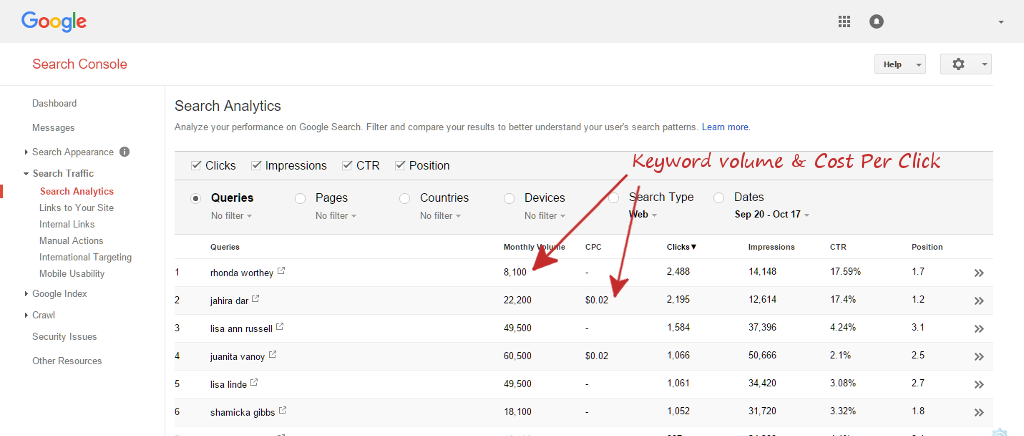 Coming back to the point at hand, Keyword Keg has launched an awesome landing page on their website that outlines the top 2 million most expensive keywords in the United States. Further to this they have added some filtering tools that will allow you to filter results based on cost per click, search volume, keyword length, industry, keyword type and total words.
Here's what the landing page looks like: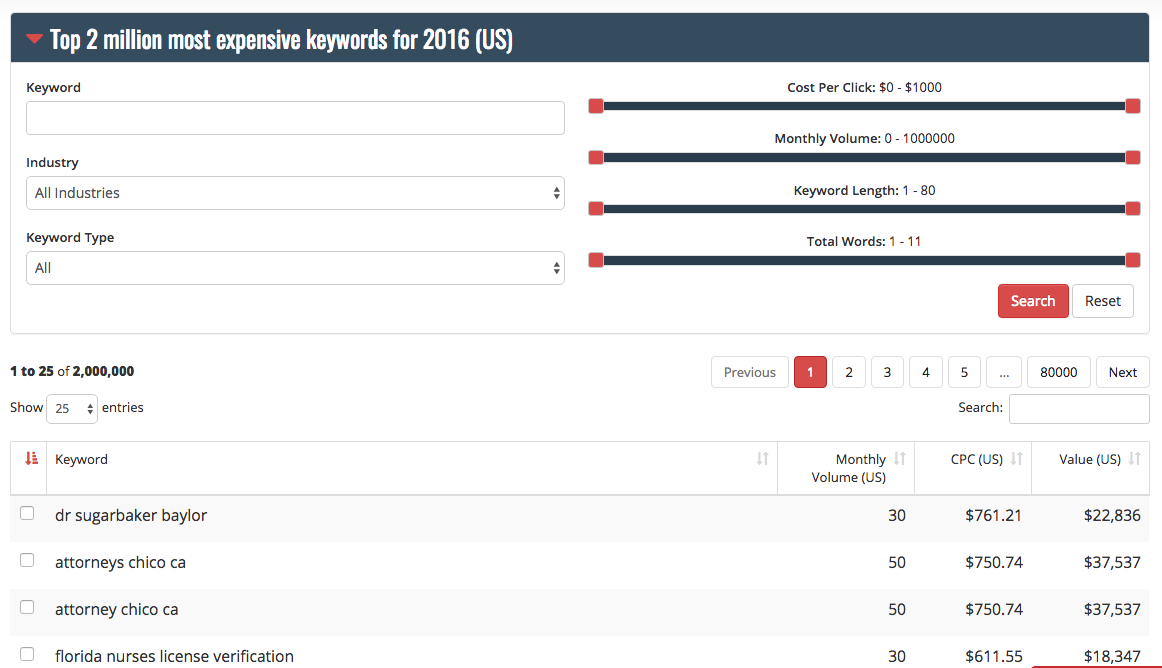 It's always interesting to look at which keywords are commanding massive budgets, but things get far more interesting once you start filtering the data. Apart from being a clever marketing campaign for browser downloads, this data opens up the possibility that you may stumble across a very lucrative niche. We'd like to encourage you to give it a try.
Between this and Paul Shapiro's technical presentation on automating keyword research, we're all filled up with keyword information for the day!