Google revamps their Webmaster Portal
Towards the end of last year Google renamed Google Webmaster Tools to Google Search Console. Most of us log into Search Console via Google's Webmaster Portal, but have you taken a minute to see just how jam packed the Webmaster Portal actually is and have you noticed that Google's just launched a complete revamp?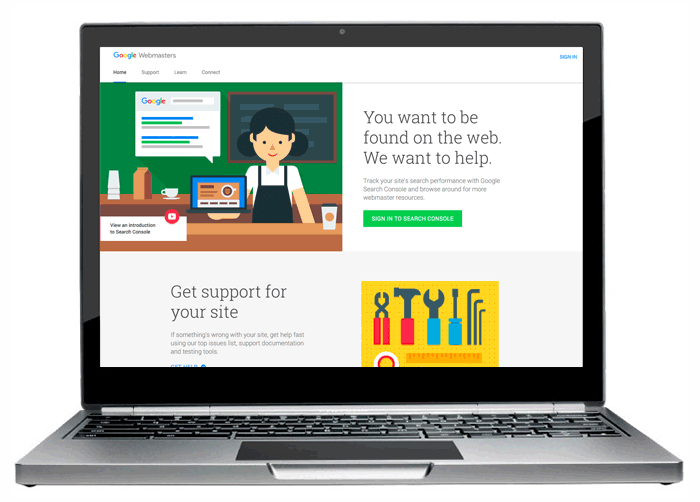 If you're familiar with Google's Webmaster Portal you'll be thrilled to see just how clean and neat the revamp is and if you aren't familiar with the portal then take a moment to click around because it's full of great information. There are support areas, places to learn and a string of ways to contact Google should you need to.
What's really exciting to see is that Google announced the revamp and did so by announcing a further 3 new features:
Webmaster troubleshooter: Need a step-by-step guide to move your site or understand a message in Search Console? The troubleshooter can help answer these and other common problems with your site in Google Search and Google Search Console.
Popular resources: Looking for popular Google Webmasters YouTube videos, blog posts and forum threads? Here's a curated list of our top resources – these may differ across languages.
Events calendar: Want to meet someone from our team online for office hours or at a live event near you? We have office hours and events in multiple languages around the world.
It's really great to see Google investing time and energy into evolving their Webmaster Portal, this is an invaluable resource on the internet and we hope that they continue to evolve it over the years to come.