McDonald's Lets Fans Help Direct Their New Short Detective Film
In order to launch McDonald's Loaded Fries, which are their standard fries with various toppings such as guacamole or salsa, McDonald's Sydney have launched the 'Bring Fries to Life' campaign. The campaign will feature weekly short films that will be rolled out through #FryFix on YouTube. Each short film will be crowd directed by various fans who can interact with the story via social media networks such as Facebook. Fans are tasked with controlling various key parts of the films, once key parts of the film have been created they will then be edited together to form a 5 minute mini-blockbuster. Comedic voice-overs are used to bring Detective Fry, the lead character, to life. In the 5 episode series Detective Fry is tasked with solving various crimes that have taken place in Fry Town. Check out the first short film below.
On the 26 of December the final short film will be released and the best fan suggestions will be bought to life in the movie. All fans that participated in the making of the movie will get their names added to the films credits.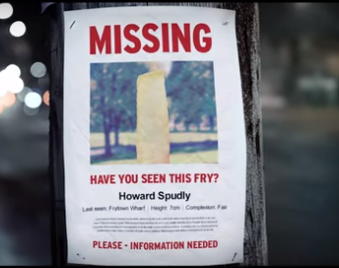 Senior marketing director of McDonald's Australia, Bronwyn Powell said in a statement: "Loaded Fries are like nothing Macca's has ever served before. They're a big change for us and bring two new personalities to our French Fries – I wanted our campaign to reflect this and be something people would really take notice of.
"I challenged my team and our agency partners to push the boundaries and give us a campaign that transcends both traditional and new channels. They've certainly delivered with the range of FryFlix films, and I'm excited to see how Aussies respond to it."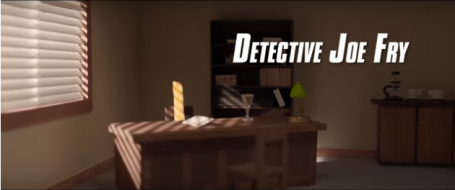 Alongside the TV component of this campaign they have also created a print component, where they have rolled out various adverts across billboards.