AdWords: Remind me when I'm nearby
For store based businesses, you'll be incredibly happy to hear about this new Google Adwords extension that is being introduced: "Remind me when I'm nearby". By adding this extension to your adverts, you'll be able to do something similar to what's in the image below: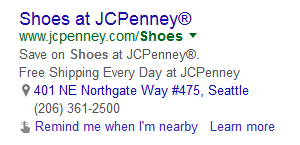 By clicking on the "Remind me when I'm near", Google bring up a Google Now Card that will pop up a reminder on the home screen of your phone. As we're moving closer and closer to local search and the usage of mobile devices, this sort of extension is going to be incredibly valuable to business owners who are trying to attract new customers.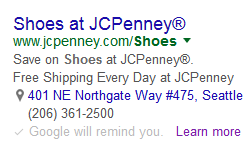 We're yet to see the extension available in South Africa, but it shouldn't be long until it does arrive so keep your eyes on those extensions!
Here's some extra reading: learn more about Google Now.