Meme Monday: #IvorIsComing
The internet doesn't tolerate douchebags in the slightest, and especially not a hipster douchebag. It appears if you post a photo on the internet with a douchebag rating high enough, then the internet shall strike you down with its mighty photoshop hammer of smite!
Enter Ivor. Who thought he was innocently posting a photo of himself walking along the side of a highway in what looks like a forest. He forgot to turn down the douchebag factor, and the internet reacted mercilessly. #IvorIsComing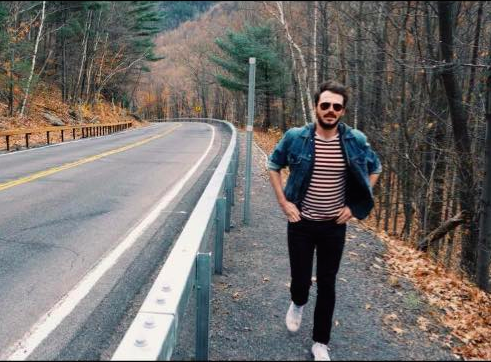 The internet then went into overdrive trolling him.
@Ivor_FTLO @JOEdotie #ivoriscoming pic.twitter.com/GglvTN66MG

— Twe1ve1 (@twe1ve1) November 26, 2015
@Ivor_FTLO @JOEdotie man how did mine not make the cut #ivoriscoming pic.twitter.com/CL1mGhf8EW

— Twe1ve1 (@twe1ve1) November 26, 2015
This Irish man achieved meme greatness merely by uploading a new Facebook pic. https://t.co/njxYMz4gC6 #IvorisComing pic.twitter.com/2rVbmkoaKQ

— Mashable (@mashable) November 27, 2015
@Ivor_FTLO Boy, that escalated quickly. #ivoriscoming pic.twitter.com/usiL7l0hHB

— Twe1ve1 (@twe1ve1) November 29, 2015
Props to the commentary @JohnnyMcNulty. You may have topped reserivor dogs. https://t.co/cU5GR5DGrL #ivoriscoming @Ivor_FTLO

— Taiyo Kitagawa (@taiyoholic) November 29, 2015