Meme Monday: Drake's Dance Moves In Hotline Bling
Apparently the world doesn't seem to agree with me about the quality of Drake's dance move in his latest music video for Hotline Bling.
Come on – those dance moves are finally the validation that I have crazed about my dance style since I barely old enough to walk. Without this music video, I would simply be the weird guy with little to no rhythm on the dance floor making myself look like an absolute idiot. Until now, I was filled with dread that I would never be able to own some great dance moves similar to that of Peter Crouch aka the robot, but now, it all seems to be falling together like a beautiful puzzle, or so I thought. Apparently not.
There is even the Twitter account @DrakeDancingTo. Brilliant banter.
Probably our favourite in the office:
Drake's new video looks like the Subway sandwich artist is going to put the wrong toppings on his sub pic.twitter.com/hiL1KMcTjZ

— Sam Montgomery (@sammontgomery) October 20, 2015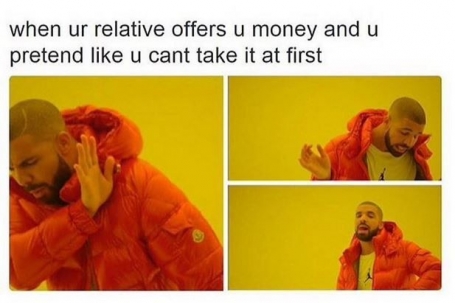 Here is a compilation video of some of the best Vines.