IBM Make It Rain Bitcoins To Promote Its New Cloud Platform
This year thousands of Campus Party attendants received free Bitcoins in a massive Bitcoin Giveaway. The event which is the biggest electronic entertainment event in the online world, hosts thousands of hackers, developers, gamers and geeks who all camp on-site.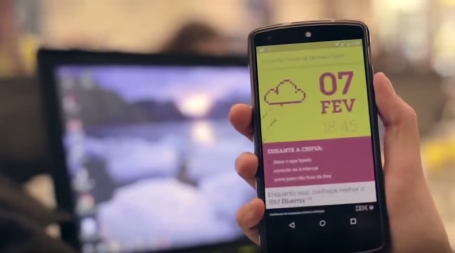 The giveaway took place in order to help IBM promote and attract the attention of developers and entrepreneurs its new Cloud service (IBM Softlayer) and its Bluemix platform. In order to receive free bitcoins attendants had to first download IBM's Airdrop application. Participants then had to keep a watchful eye on the weather forecast, so that they could ensure that they were in the right place when the Bitcoin rain started. When the rain started, participants had to catch the Bitcoin drops with their smartphones by waving their phones in the air. In order to receive the free Bitcoins, Bitcoin wallet had to be installed and activated on the user's smartphone. In total more than $50.000 in Bitcoins were distributed. Check out the campaign video below.
The event seems to have been an amazing success for IBM with 77% of participants reached and a 1500% growth in IBM's Cloud trial users.