Dolmio Pepper Grinder That Can Shut Off Your Electronic Devices
Dolmio has launched a new device that aims to help families reclaim dinnertime by shutting of electronic devices such as WiFi and TV's during mealtime. We have all had that moment where you sit down to eat a nice dinner with the family and the phone rings. Whilst some people can ignore technology during dinner time others can't resist the allure to post their latest meal picture on Instagram or to have a quick catch up with a friend between mouthfuls. That is why Dolmio has launched the Pepper Hacker, it allows you to turn all electronics off with the twist of a lid.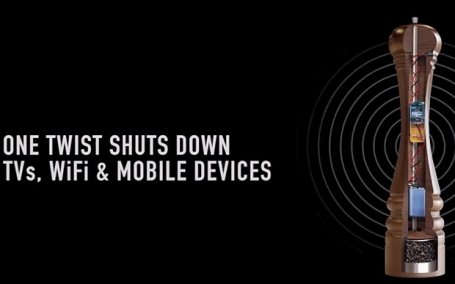 Richard Stear, the marketing director of Dolmio's, which created the product, said: "We believe that meals shared with family and friends are often distracted by the very technology that is supposed to bring us closer together, so we've created the Dolmio Pepper Hacker to help connect us with the people in front of us.
"The Dolmio Pepper Hacker might not be available to every household yet but we believe that our experiment perfectly shows that once you disconnect from your technology at the dinner table you can really connect as a family."
In order to get the device to work you first need to install software on the devices that you want the pepper grinder to manage. Once installed all you need to do do is twist the grinder and all devices with the software on will stop working.
Sadly though the device is just a prototype and is only in its early phase of development. Currently they are only being used to test what happens when you remove all technology from family spaces such as the dining room.