Google files lawsuit against spam SEO company
Another week has passed and it's time to grab a cuppa, kick back and catch up what's happening in the inbound marketing world. We've got an interesting mix for you this week and we've tried to include a little something for everyone.
[SEO/Legal] Yesterday was an exciting day for all of us that offer ethical SEO services because Google are filing law suits against company's that are robocalling. In other words, these company's that phone you and say you need your "Google listing" updated are going to hopefully go out of practise. The more of these scam/spam company's that go out of business, the better the web will be. Furthermore, people won't be being ripped off!
[Social] One of the biggest topics over the past few days has been the "dislike" button coming to Facebook. However, it won't really be a "dislike" button but rather a way to show empathy says Mark Zuckerberg. A lot of people have wanted a "dislike" button so it will be interesting to see what Facebook come up with. We've wanted a "like and don't follow" button but not sure that will ever happen.
[Advertising] This article is really interesting, Raaj Brar runs a publishing company and some of his pages on Facebook have millions of fans. He recently launched a massive campaign on Facebook and burnt through $600,000 in 4 days. The sad part is that his return was literally zero. The article goes into detail around his experience and what to expect from social advertising.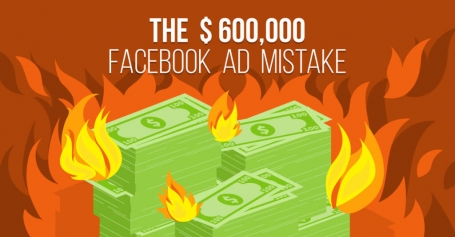 [SEO] HubSpot's global head of growth and SEO says that exact match anchor text is still a big winner in SEO. This information was published on Reddit and has started to kick up some good conversation. Jump in and join the discussion.
[Newsletters] MailChimp have just announced MailChimp Pro – if you're a MailChimp user you'll have received email communication about this, but if not and you're interested in growing your business with the use of newsletters then it might be worth having a read of what MailChimp Pro includes.
[Newsletters] Staying on the topic of newsletters, one of the most important matters is, "open rate". If people aren't opening your newsletters then you're wasting your time and should probably be jumping to find a way to increase the open rate. Fortunately for you, this article goes into 8 strategies about increasing the open rates.
[Business] Have you ever taken the time to explore what LinkedIn has to offer for your business? You know what, LinkedIn isn't just about seeing who has viewed your profile! A great article has been published on pulse which explores how you should be marketing your business on LinkedIn. A social network that has managed to remain mostly about business, surely you want your business being seen there!
[SEO] A recent discussion between Gary Illyes and Bruce Clay have a good discussion on Google's next Penguin update. We aren't expecting a new update for a while, but tune into the discussion here on YouTube to catch up on what's happening from that point of view.
[Social] BuzzSumo have just released a new application that is completely free which analyses your Facebook Page and gives you some great feedback. It's an interesting application that gives you a great snapshot of your Facebook Page's performance and stance.