Quiznos Release a Parody of the Burning Man Festival
Quiznos have struck a chord with their latest advert that humorously criticizes the latest Burning Man Festival.  The 9 day festival that intends to encourage diversity, self -expression and a counter-cultural ethos has recently been taking a lot of ridicule due to the number of corporate enterprises that have set up camps and Quiznos have cleverly utilized this to their advantage. The plot sends characters from the Maze Runner to The Burning Man Festival as a test of character.

We thoroughly enjoyed the two minute long video that cleverly mocks the festivals growing corporate influence. Watch the video below to check it out for yourself.
Whilst we found the video extremely humorous, representatives of the Burning Man festival are not impressed and are threatening to sue.
Spokesman Jim Graham said "We are pretty proactive about protecting our 10 principles, one of which is decommodification. We get quite a number of requests each year from companies wanting to gift participants with their products or to capture imagery or video of their products at the event, and we turn them all down. We'll be coordinating with our legal team to see what action we can take."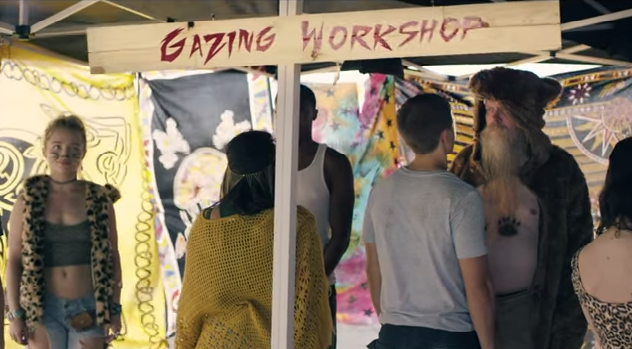 Unfortunately Quiznos may actually lose this battle as Burning Man takes protecting the festivals principles very seriously and are extremely tough on who can and can't use their event photos, videos, or symbols.