Friday Findings: Search and SEO
Friday's here and it's time for us to have a look at what's been happening in the world of inbound marketing. Grab something to drink because you'll be here for a while reading these treats!
[SEO] A massive topic discussed extensively on Twitter over the past couple of weeks is the impact of changing your domain from http to https. Case studies and opinions have flown around showing the damaging effects that it has caused some people. The SEM Post has compiled a great write up on the topic that shows that the negative effects shouldn't last long than 1 – 2 weeks.
[Productivity] People try to hide their email address online, but truth be told .. this is quite a big task. We've come across an interesting blog post that shows you how to go about tracking down someone's email address. It includes tips, tactics, tools and a whole bunch more. Learn how here.
[Search] It's incredibly interesting to see that Google are starting to integrate Twitter more so than they ever have. In the screenshot below you can see just how important a Twitter account is going to become!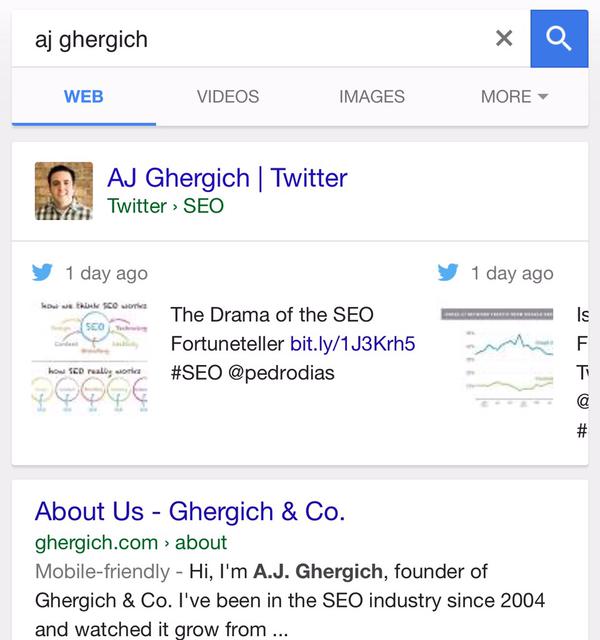 [SEO] We're firing across a lot of SEO and search posts this week because that's where the news has been at. Another fantastic article has been published about local SEO. This article explores where users are clicking when they perform a search in Google and how you can go about getting those clicks for your website. It's a long read but a really great one.
[Startup] Interested in how Crayon.co (a startup) increased their onboarding by 461% without a budget? Dan Slagen, who works at Crayon.co, has put together a detailed article showing exactly how they did it. If you run or work at a startup, this is an article you definitely want to have a read over.
[SEO] There is so much information on the Internet about SEO and other digital marketing channels, but some people just prefer a good old book. We've tracked down a post that covers 10 SEO books and gives you a little insight into each one. So if you want to do some learning, this article's waiting for you.
[Search] With Google integrating Twitter more and more, it's no doubt that the Social Media Examiner has published a blog post on how to go about optimising your tweets – good on them! You can read it here.
Have a great weekend everyone!