SeeLight Aims To Help The Blind "See" Traffic Lights
We often neglect the small things in life, like how lucky we are to be able to see when a traffic light turns red and thus know it is not safe to cross. Unfortunately not everyone has this luxury and for blind or visually impaired people crossing streets has become an extremely daunting task as cities have gotten busier and traffic on the roads has increased.
With only 10% of traffic lights around the world being equipped with audible signals or tactile paving and none of them having a GPS tag, we can easily see why crossing the street for the blind is difficult. Therefore Russian digital agency Hungry Boys, with the help of All Russian Association of the Blind (VOS) decided to help solve the issue of orientation and navigation of the street for the visually impaired by creating SeeLight.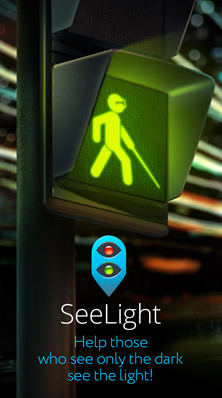 SeeLight is separated into 2 separate versions a general one and one specifically designed for the visually impaired user.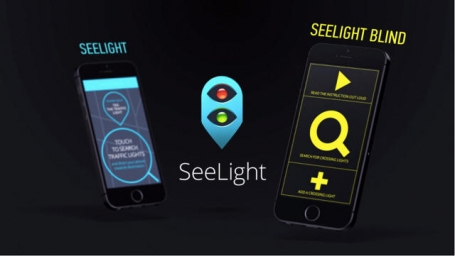 Version 1: SeeLight
This is an open API (application programming interface) that is available for the public and authorities to access. It allows individuals to share data on traffic lights all around the world. The application asks you to input information on the traffic lights location, length the traffic light is red as well as whether or not is equipped with tactile paving (textured ground surfaces) or audible signals.
Version 2: SeeLight Blind
This version helps the visually impaired by sending them audio prompts and vibrations that will help them to cross the road safely.  The app identifies the direction and determines the distance to the nearest pedestrian crossing and then notifies the user.
Vlad Sitnikov, creative director of Hungry Boys says "We've already received lots of positive feedback from people, but we need more lights to be mapped, that is our only problem, and one that can be improved upon on a daily basis. Each day, every day we want our map to grow and grow."
To help keep this project improving an Indiegogo campaign has been set up. This is necessary as technical and social support will be needed for at least a year.
The first version of the app is available for download for IOS users on iTunes. If you are an Android user no need to stress as a version for Android is planned.