eCommerce solutions for WordPress
When it comes to adding eCommerce to your website as a WordPress user, you might find yourself a little paralysed by choice. There are many options available and not too many resources that can truly point out which is best. At iMod Digital we use WooCommerce by the WooThemes team and have had great success. In this post we're going to look at 5 different options and some information around them. There are plenty of reviews on the internet, so we will only be looking at them briefly and hope that you'll go on to do some independent resource yourself.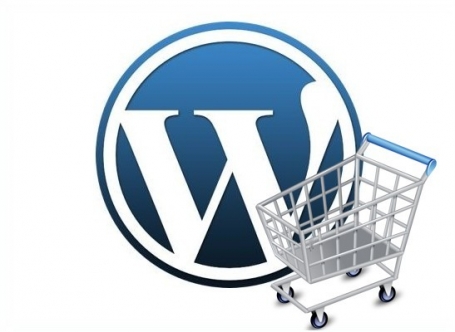 In no particular order:
WooThemes created WooCommerce and WooThemes was acquired by Automatic (WordPress themselves). That's quite a large motivation factor to go with WooCommerce don't you think? The plugin installs easily, it's free and it caters for a large number of payment gateways which you can see here. WooCommerce also has a large number of additional plugins that work well with WooCommerce, our only word of warning is to do some research as the plugins are quite pricy. Themes that work well with WooCommerce are also really great and there are many options.
If we're not mistaken, WP eCommerce Plugin came before WooCommerce and is a feature rich plugin with hundreds of features. When it comes to plugins like this, there is a free version but you really should go for the paid version which is $100. WP eCommerce Plugin has a lot of extensions and caters for many different payment gateways too. The plugins aren't cheap so just like WooCommerce, do your research before getting into an expensive position.
This is another good plugin that has a good following. As a premium plugin, Shopp is free for personal use without support, but if you want to use it for commercial purposes you'll need to look at their single site license of $75 and then for a full developer license you're looking at $299. The plugin is quite feature rich and there are some good features around email notifications, shipping rates and the likes – not really things that the other plugins don't have, but it's good to know that they are included. The plugin caters for a large number of payment gateways as well and there is a decent addon library.
If you want to sell digital goods rather than physical goods, it's sometimes over kill to use some of the other plugins mentioned here. Easy Digital Downloads was created specifically for digital goods and this light-weight plugin makes it easy through it's simple set up. There are a lot of addons, it's free and if you really want to see how it works you can view their demo.
Market Press was created by the folks at WPMU DEV, which is a great starting place as these guys are true WordPress professionals. With Market Press you can sell both digital and physical goods, but their real selling point is that it works with WordPress Multi-Site (as you could have guessed). The plugin costs $19/month unfortunately, we prefer once off payments but it's a good resource and one worth considering.
At the end of the day, there are many different options but it really does depend on what you want to achieve. The very best thing you can do when deciding to go the eCommerce route is to determine what you require and then familiarise yourself with what the various eCommerce plugins have to offer. You want to avoid a situation where you get 90% of the way only to realise that the plugin you're using doesn't cater for something important. People are quick to leave shipping and the likes all the way to the end of the installation and it's these critical inclusions that change across the plugins.
Good luck!