Dove's Father's Day Campaign Showcases Real Men Finding Out They Are Going To Be Dads
Yet again we find ourselves in awe of Dove's latest campaign. The Dove Men+Care campaign which was released for this year's Father's Day, captures that special moment where unsuspecting men find out they are going to be fathers. The real life footage, titled "First Fatherhood Moments," is of 13 to be dads finding out they are going to be fathers it is truly heart-warming. This video forms part of Dove Men+Care's #RealStrength campaign and it attempts to showcase that real strength is not only about masculinity but is also about showing your emotions.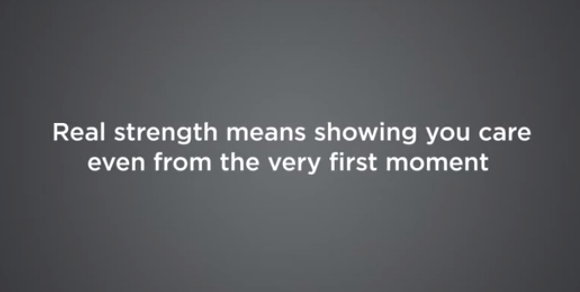 In the video you get to watch the dads to be react with emotions ranging from uncontrollable tears of joy to an excited dad sweeping his pregnant wife of her feet. So far the video has had over 16.5 million views.
As part of the campaign Dove are encouraging viewers to share their #RealStrength stories and advice via social media.
This campaign is similar to Dove's Father's Day campaign last year where they attempted to change gender stereotypes by showcasing how Dads come running when their children need help.  The "Calls For Dads" advert can be seen below.
We are sincerely looking forward to next year's emotional Father's Day campaign, as we love how Dove is taking on gender stereotyping and a man's role in society in a unique way.