Friday Findings: AdWords incorporating Local Reviews
We've got quite a good selection of articles this week, covering some of the really popular topics over the past week. Each week we spend a lot of time curating these posts, but this week we feel that the content is extra useful – we hope you do too!
[AdWords] Google have announced that they will now be adding Google Local reviews to Google AdWords adverts that are making use of Local Extensions. You can see this in the image below and if you want to get into more detail have a read of Mike Blumentha's blog post.
[Marketing] It's important to look at marketing from many angles, one such angle being age. If you're stuck looking at marketing within your world only you could be missing out on massive opportunity. The youth of today look at marketing differently to those who are in their 30's and those who are in their 50's. A recent article was published which coves 22 marketers under the age 22 and what got them started.
[SEO] A new website has surfaced which assists people in knowing what they need to do in order for their local business to appear well in the search results. This is one of those website's you bookmark and refer back to many times!
[Onboarding] If you haven't heard about User Onboarding, then you'll have scored today finding it. User Onboarding is a website that looks at how was brands are acquiring new users to their software releases. User Onboarding is covering how Apple is onboarding their users for their new Music service that was just launched.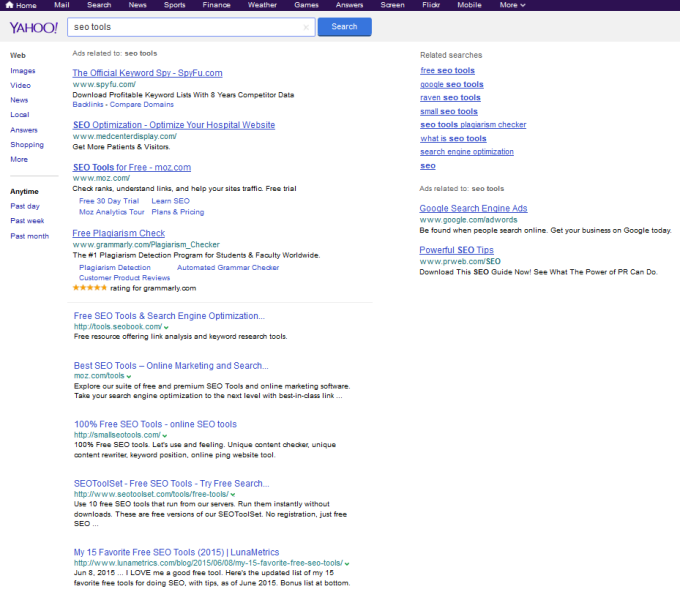 [Search] Quite an interesting story surfaced this month that has prompted Yahoo! to state that they are using Google's search results. Yahoo! previously depended on Bing's search results, but this is now changing from what we can see. Read more about what's happening over here.
[Social] It is with no doubt that Instagram is becoming more and more popular, recent stats show that it's growth is enormous. But what about using Instagram as a method to drive business? Brands are going to be exploring this and so should you. Here are 5 ways to do so.
[Sales] Are you in a position where your prospects aren't buying from you? Do you know how to go about fixing this and increasing your sales? If not, here's a great article that takes a shot at this exact topic.
[SEO] Have you ever wondered how you go about determining the market potential for an industry? In other words, you want to know what the potential is for a new website or asset based on the keywords that you feel people will be searching for. Moz's recent Whiteboard Friday covers this exact topic.
We hope that you find these articles interesting and wish you all a wonderful weekend!