Findings Friday: Get Your Read On!
Another week has passed and it's time to look at this week's list of hot digital marketing topics. We've hand picked these, so we hope you enjoy them.
[Mobile] For those who are focused on mobile search, you'll be interested to know that it looks like Google is once again making changes to the search results on mobile devices. From what we can tell, this hasn't officially announced, but a lot of people have picked up on it.
[Mobile] "Mobile is Eating the World" is a new slide deck by Benedict Evans that shares a lot of insight into how mobile devices are changing everything.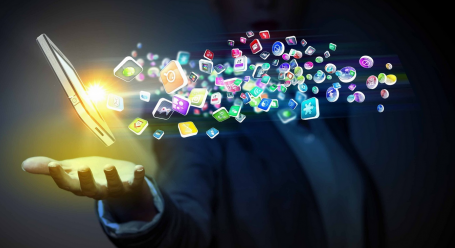 [SEO] As our world becomes smaller and smaller due to the enhancements of the Internet, so does it become more and more possible for businesses to market globally. But how many of those businesses are doing SEO right? Here is a good article on International SEO with Gabriella Sannino.
[Social] Facebook native video takes up about 80% of the interactions on Facebook and early adopters have been making the most out of it. ESPN was an early adopter and across their 15 videos they've logged 53,000 shares already. Compared to it's previous 15 YouTube videos which logged in only 6,500 shares. Read more about this by clicking here.
[Social] When last did you clean up your Twitter account? Interested in removing some inactive accounts, want to engage with people who follow who don't follow you back? This article shows you 5 ways to keep your Twitter account squeeky clean.
[Websites] A rather simple post on 7 reasons why WordPress is the best choice for non-technical business owners. Have a read of the 7 reasons now.
[Analytics] Interested in knowing how to make use of your real-time statistics in Google Analytics? In this article Kristi Corrigan explores the numbers and shares with us how we can use them to our advantage.
[SEO] Acquiring links is still an important practise if you want your website to be visible in the search results. Jason Acidre, a well respected SEO, published an article all the way back in February of 2013 – it's still applicable.
[Engagement] FindThatLead is a Chrome extension that allows you to find the email address of someone on LinkedIn without any hassle. If you're looking to network, this tool can be really useful.
[Content] Headline structures, one of the most important matters with content publication. Interested in knowing why the most hated headline structures work? This article explores this exact topic for you.
[Social] If you're like us, you'll check who has been visiting your LinkedIn profile. When last did you spend some time making sure that the people visiting your profile are finding what they should be and more importantly, when last did you do something to get more people to your profile? Here are 11 ways to optimise your profile for more exposure.
Have a great weekend everyone!