KFC Brings Back Colonel Sanders For Its 75th Anniversary
In an attempt to refresh its image and promote sales KFC in the USA have bought back Colonel Sanders. Colonel Sanders, who created the secret KFC recipe 75 years ago will be played by former Saturday Night Live comedian Darrell Hammond. The real Colonel Sanders who died in 1980, hasn't been featured in TV ads for 20 years. The TV ads, which started airing on the 25th of May, aim to show how the world has changed since the Colonels death. But there is one thing that hasn't changed and that is the Kentucky Fried Chicken sold by KFC.
Or:
This campaign forms part of KFC's attempt to re brand after its steady decline in sales. They also plan to redesign the restaurants and add new menu items.
In addition to the adverts released KFC also provide a walk-through of Colonel Sanders' extensive life, as well as a video game called Colonel Quest, where you play him throughout his life. You can even help him the Colonel escape the class room by dodging the teacher or by jumping over various other objects.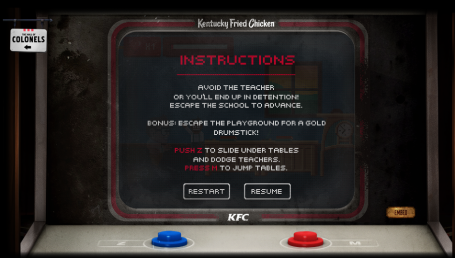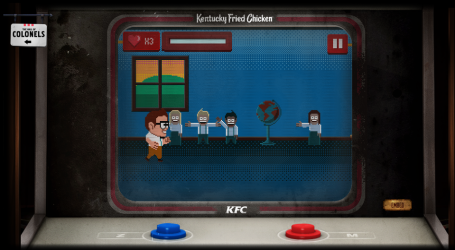 Some of KFCs fans however have found this campaign distasteful and disrespectful to the real Colonel Sanders. John Y. Brown Jr., who bought the secret recipe in 1964, said the Colonel wouldn't take too kindly to how KFC is mocking Colonel Sanders. On a phone interview, Brown said "I don't think you make a gimmick out of somebody. I think they are making fun of the Colonel. It is such a fascinating story, I hate to see them tarnish it."
The publicity campaign, which originally started in 1963 on a TV show called "What's My Line" depicts the real Colonel Sanders and his natural approach to answering questions. The original show can be seen below.
Brown has also stated that although KFC's new commercial colonel may get some attention and create an appetite for the famous fried chicken, the gussied-up version is a shadow of the real man.