Friday Findings: Slow To Load
[Reputation] Handling negative comments online is a challenge and too many people do it incorrectly. The incorrect response could lead you down a very risky road, so knowing how to respond like a champ is really important.
[Content] In a world where there is so much information online, it's hard to attract people to your piece of writing. This guide looks at 11 formulas and strategies on how to go about writing punchier headlines for your adverts, and articles if you wish.
[SEO] Three years after Google announced "not provided" due to privacy reasons, Bing is now following the trends and has announced that they will be doing the same.
[AdWords] It's time to upgrade your version of Google's AdWords Editor. As of June 30th, versions 10.6 and older will no longer be supported. So if you've been holding back on updating your software, unfortunately now you will have to go ahead and upgrade. We can tell you one thing though, the new version is really great once you get used to it!
[Social] We all know Gary Vaynerchuk, whether you like him or not doesn't matter, he's got some good things to share about social media and his latest article on Inc.com discusses how you should go about mastering the 4 big social media platforms.
[Analytics] You've probably seen us talking about referral spam in Google Analytics a few times and we've gone ahead and put measures in place to reduce the spam we receive in your client's accounts. But, if you're still not quite sure what to do, the good news is that a more recent article has been published that dives into this with some solutions.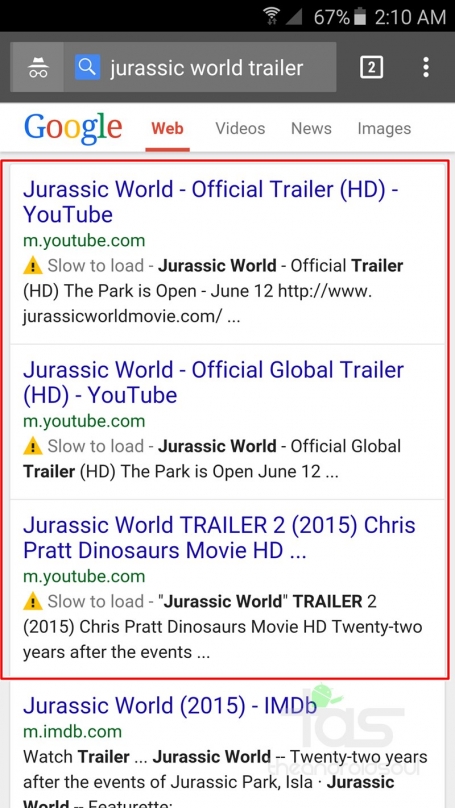 [Search] By now you should know how important load speeds are for websites and especially mobile websites. Google is now testing a "Slow To Load" feature that will appear in the search results if your website is slow. As you can imagine, this could be a huge set back for your website as nobody is going to want to visit a slow site! This isn't the first time Google have explored this either.
[AdWords] Local PPC is getting just as popular as local SEO – naturally because of mobile and proximity. If you are running a local PPC campaign then you might want to turn your eyes to this article which shares 7 excellent tips on local PPC campaign optimisation.
Have a great weekend, friends!