Friday Findings: Long Weekend?
In South Africa, Tuesday is a public holiday and from what we can tell, a great deal of people are taking Monday off to enjoy a long weekend. So whilst you're all off having a super long weekend, we've put together some reading material for you.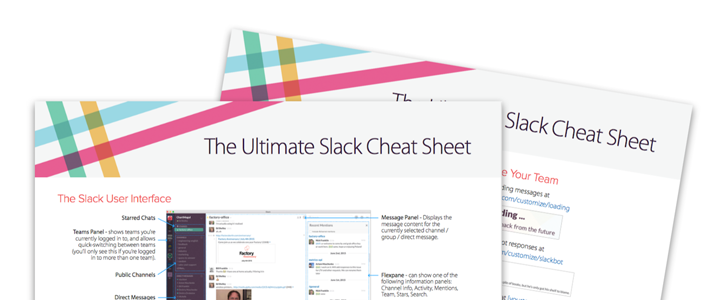 [Project Management] We run a lot of projects at iMod Digital that require multiple people to be involved and finding a piece of software to manage this and allow for good team communication was quite a task. We settled with Slack and are thoroughly enjoy it. We've come across an incredible cheat sheet for Slack that is invaluable for anyone who uses the software.
[Survey] Reading survey's that are conducted well are really useful. We've spoken a great deal about the Internet Trends Report for 2015 and now there's a new survey out for the State of Inbound 2015. We need as many people to participate in this survey to get a comprehensive set of results that will land us up with a great collection of insight. You may complete the survey here.
[SEO] If we had a dollar for every time someone wrote a piece of content on the ultimate SEO tool we'd be incredibly wealthy. Articles like this pop up left, right and center on the Internet, but we've come across an article that attempts to answer this by getting feedback from 23 industry experts. You can have a read over here and see what you think.
[Meetings] The Harvard Business Review have published an interesting piece of content that provides us all with the charts, tables and checklists required to conduct better meetings. This is a really fantastic resource for anyone who spends a lot of time in meetings and is worth saving in your tool kit!
[Marketing] Paddy Moogan has published a slideshare that he used at SAScon 2015 which covers the topic of: The Future for Marketers – Trends and what they mean. A whopping 180 slides filled with incredibly interesting content!
[Mobile] Beyond Responsive Design: How to Optimize Your Website for Mobile Users. Read more!
We hope that you all have a wonderful weekend and enjoy reading these resources. Life is boring if you're not learning new things all the time!