Integrating Google Analytics with CRM
Over the years we've been involved in a lot of meetings with the primary point of discussion being CRM (Customer Relationship Management). Having tried several CRM software options ourselves we've come to the opinion that in order to find a CRM, a company needs to trial a few and see which one sits best. A topic that has recently started to come up in these discussions is the integration of Google Analytics with CRMs and the ability to gather data to turn into actionable information.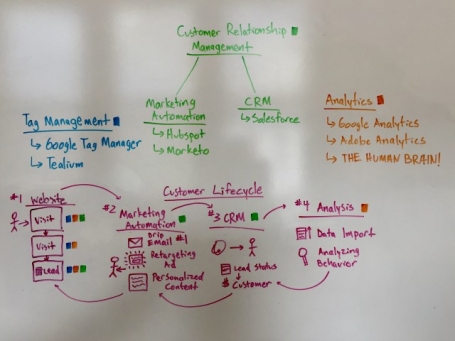 Recently, Michael Wiegand, who works at Portent gave a webinar where he looked at this very topic. In Michael's webinar he shared the following 3 links:
Following this he went into presenting a demonstration of integrating Google Analytics with HubSpot using Google's Tag Manager. If you want to watch the webinar, just click here.
Finally, he provided us with a quick CRM integration reference deck which you can browse through below:

Have you integrated Google Analytics with a CRM? Please leave us a comment and let us know about your experiences.