Friday Findings: Gain Some Knowledge
It's Friday again, and that means it's time for another recap of what's hip and happening in the world of digital marketing with our latest Friday Findings install. Here are the tops articles that we've tracked down for your interest.
[News] Yesterday, Google kicked of their 8th annual Google I/O conference, joined by 5,600 developers at Moscone Center, 530 I/O Extended communities around the world, and millions via the I/O Live stream. Here is an article by Google covering some of the most important topics.
[Trends] Mary Meeker has compiled this year's Internet Trends report. It's a brilliant slide show containing 197 slides packed with incredible statistics and insight. Anyone who does anything related to marketing, technology or literally anything should have a read through it.
[Trends] Sticking on the topic of trends, two additional articles on social media marketing trends gaining traction in 2015 and the 2015 social media marketing industry report (PDF Download) have been published.
[Productivity] Want a happier and more productive life? This article by Gretchen Rubin pulls together a collection of manifestos for habits. It's a great resource with some fantastic reading.
[Mobile] Did you know that 75% of Google's mobile search revenue comes from Apple Devices? This puts Google in an interesting position as they will want to maintain their relationship with Apple obviously. Read More.
[AdWords] Google AdWords Remarketing is becoming more and more popular, but there are a lack of instructional articles that explain the process of setting up a remarketing campaign. We've taken the time to create you a tutorial on remarketing.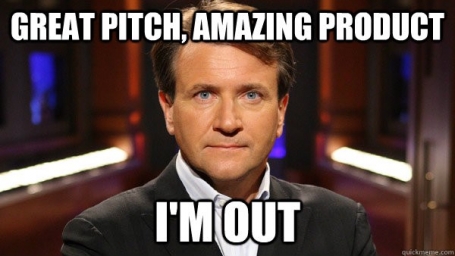 [Pitching] Do you have a great product that you want to pitch to someone for investment? Bram Kanstein has written an article that outlines 5 ways not to pitch a product. This is a great read for inventors and innovators who don't necessarily understanding the process of pitching.
[Content Marketing] The article title describes it best, here are 17 content marketing tips for any size budget that you can read, learn and make use of right away.
[SEO] Introducing this year's Web Developers SEO Cheat Sheet. Version 3 of the cheat sheet provides developers with a massive resource of useful information. You can download the cheat sheet by clicking on the orange download button on this page.
We're going to leave things there for this week, plenty of reading for your weekend!
Have a great weekend.