Teaching Tuesday: Facebook Business Manager
If you've ever had to share access to a Facebook Page you'll know what a nightmare it can be. Sharing accounts or giving full access to everyone not only invades privacy matters but it makes management a bit of a nightmare. If you've been in this position before you'll more than likely have turned to the likes of a third party application like Hootsuite. The problem with these third party options is that they're quite expensive and they don't cover all the various aspects.
Facebook have now launched what they called Facebook Business Manager. FBM is the solution to the nightmare of shared accounts and privacy in that it allows you to give individual access to specific areas such as Facebook Ads, Facebook Pages and Facebook Applications. As you can see below, FBM allows you to assign various members of the team to a specific page and grant the required access: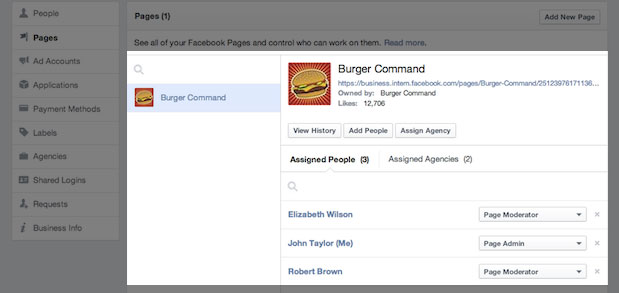 Another great feature provided by FBM is that if you're an agency and you need access to a Page or Ad belonging to a client, the client is now able to provide your agency with access accordingly. If for no other reason than stopping us from having to become friends before becoming an admin on a page, which is a nightmare in itself. The image below represents this controlled access: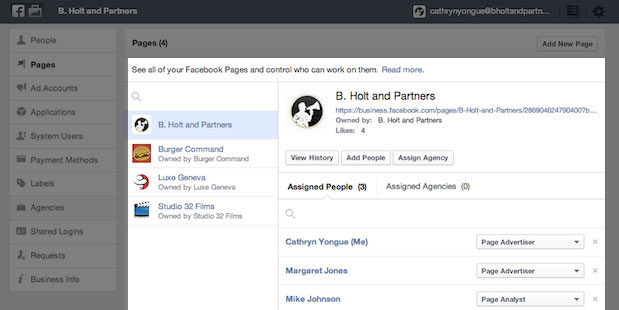 Facebook launched this in the United States initially but they've been rolling it out to all countries, so everyone should have access by now. If not, you'll just have to be patient as it won't be long until you have access.
A great improvement!