Meme Monday: Delta Airlines Releases Meme Filled Safety Video
This must have been a dream brief to the agency that got to make this video happen. Delta airlines has taken a different approach to the typical boring and unnoteworthy tone of the airline saftety video. However, with this video being critical and possible the difference between life and death, the airline felt that it needed a way to grab passengers attention and keep them engaged, while still passing on the relevant info.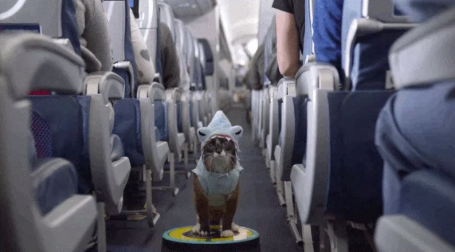 Not only have they created a fantastic video, it is now also being used as a brilliant piece of advertising as the clip is now going viral, as expected.
Can you name all of the viral stars or meme's that feature in the clip? We got close to 20! Don't forget to take a look at the extra cuts!