Increase sales with live chat on your website
Live chat facilities on websites have become increasing popular and we've seen why. Having the ability to engage with users on your website is far easier to answer a question or make a sale than a website is capable of doing. With live chat you're able to prompt the user at certain times, perhaps if they're stuck on a checkout page for a long amount of time or at clicking through to many different pages and appear to not be able to find something. The quick engagement could be the different between a sales and someone potentially clicking away from your website. Even Google has live chat facilities available in their AdWords support areas.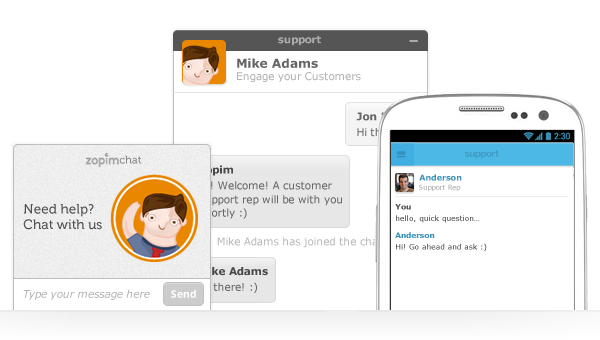 There are many options for live chat, so we've detailed a few below for you. We've listed them with the ones we're most familiar with and have actively used:
All live chat facilities offer a number of features and the most important thing to do is read through these features carefully. Taking note of the cost is a good starting point, but then knowing which ones integrate with other software is important too. For example, some of them integrate with Skype, meaning you can use Skype to chat to people on your website rather than having to log into the backend of some software. Before you make a choice, take the time to investigate the features.. it will save you a lot of time and money.
One of the bonuses of these options is that most of them have a free trial so you can sign up, try it out and if it suits you license it accordingly.
Give it a try, you'll be amazed how how useful this approach to customer engagement is!