Play Old Spice's Nature Adventure Game On Twitch
Old Spice have launched a game on Twitch, which is an online platform where you can broadcast live streams for anyone to watch, that allows viewers to control a real human being. Players of the game were asked to use the sites chat feature to send live commands for the "nature man" to perform.  In order to capture the "nature man" performing his tasks, a live streaming web cam was set up. The players of the game then had to work together to unlock achievements or new adventures for the nature man to partake in. Old Spice's Nature Adventure game lasted 3 days and was played out in a forest from April 16th to April 18th.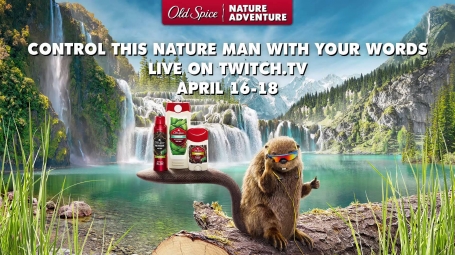 The company explains that "This man we have placed in the bounteous grandeur of nature is contractually obligated to do everything you, and millions of other Internet users, tell him to do."
Here is a highlight from one of the games that were played out where the Nature Man is confroted with a work desk and then asked to call the IT Guy
If you would like to see more highlights then follow this link.