The Pepsi Challenge Is Challenging You To "Live For Now"
For its 40th anniversary Pepsi have decided to bring back the Pepsi Challenge, which originally took place in the 80's. This time however Pepsi has decided to enlist brand ambassadors, such as Usher, Serena Williams, James Rodriguez and Usain Bolt, to participate in each challenge. The Pepsi Challenge will start running in March and will run until the end of the year. Each month a new challenge will be released on social media, all challenges will try to get consumers to do something they wouldn't ordinarily do and to "Live For Now".   Brad Jakeman, president of PepsiCo's global bevarges group stated that "We've taken the DNA of the Pepsi challenge, then reinterpreted it for a new generation"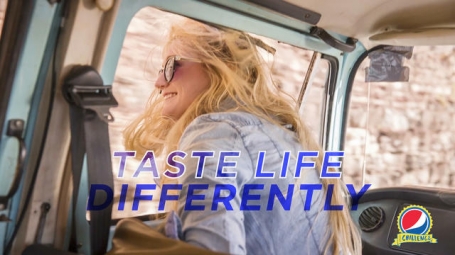 Each challenge will be unique and can involve challenges in music, design, sports or technology and will run globally.  PepsiCo Global Beverages Group chief marketing officer Kristin Patrick said  "The challenges will ask consumers to do things, submit things, it could be a piece of writing, a selfie, the range will be from challenging to things anyone can do."
The campaign was created in order to help Pepsi expand it Global presence, Pepsi also hopes to help make the campaign more local by giving each region a unique campaign. A good example of this, is in the fact that Pepsi will be challenging India to create their own advert for Pepsi, the advert will be shown during this year's Indian Premier League cricket. Carla Hassan, PepsiCo's chief marketing officer for the Middle East and Africa region said "At the end of the day, people connect with things that are really personal to them."
The campaign is also taking on a unique charitable aspect where $1 will be donated to Liter Of Light whenever someone uses the  hashtag #PepsiChallenge. The Liter of Light organisation aims to provide light to communities that do not have light.