Teaching Tuesday: Engaging Social Media Images
If you've been involved in social media for yourself or for another company, you'll know that images are hugely important. Posts that contain images get far higher engagement rates than those without. In fact, blog posts with images receive 94% more views than those without, images also result in blog posts being shared twice as many times when images are included and using an image in a tweet results in 28% more retweets and 36% more favourites.
The problem is, not everyone is able to create great images. Today we're going to introduce you to a new tool by the clever folks at Buffer called Pablo. Pablo is an image creation tool that allows you to create an engaging image in just 30 seconds.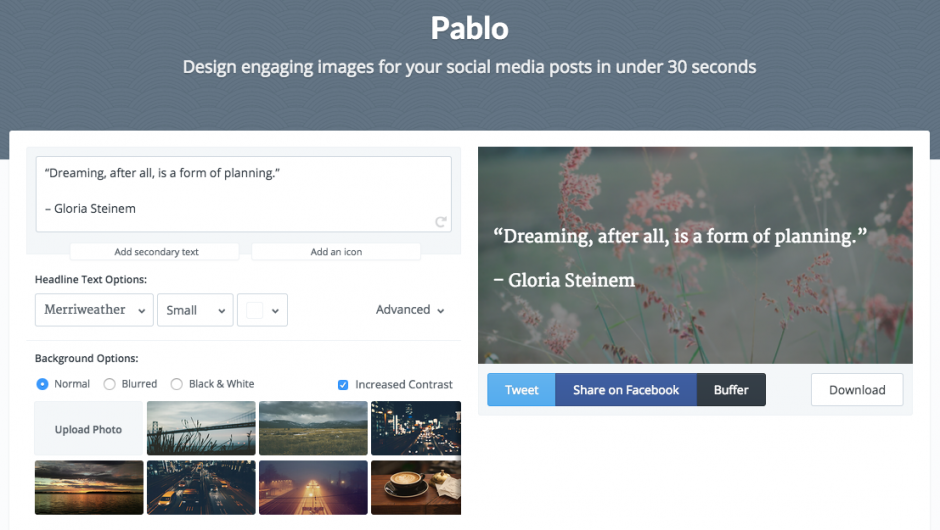 Here is a short video that will introduce you to Pablo:
As you can see, it really is a piece of cake to create an engaging image by selecting a few simple options and then downloading said image. There are so many uses for Pablo in the day and age that we will live, adding it to your list of tools will be valuable.
This image quote took us literally 10 seconds to do: