The Best Reactions To "The Dress"
Black and White, Blue and Gold – what the hell. I was as clueless as a rugby jock standing in front of a salad buffet.
What I do know is that there are some creative people out there and the internet never disappoints. Don't forget that two Llama's escaped in the States which involved a full scale police chase on TV. The internet nearly broke with all that commotion. Here are some of the best reactions from the whole fiasco.
What color is my dress?! #TheDress pic.twitter.com/Y2pjsV7J14

— tara strong (@tarastrong) February 28, 2015
#TheDress #llamas pic.twitter.com/GgbQXieDZw

— dan mentos (@DanMentos) February 27, 2015
Oh it's my favorite the Blue Ranger pic.twitter.com/GHRNrFkHMw

— Dave Thomason (@dave_thomason) February 27, 2015
Which version did you get? pic.twitter.com/k01AOONyUT

— Anthony Padilla (@smoshanthony) February 27, 2015
Lion King did it first. #TheDress pic.twitter.com/hA0wnWNCOq

— Disney Quotes ❤️ (@DlSNEYQUOTE) February 27, 2015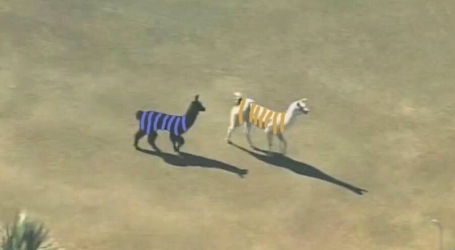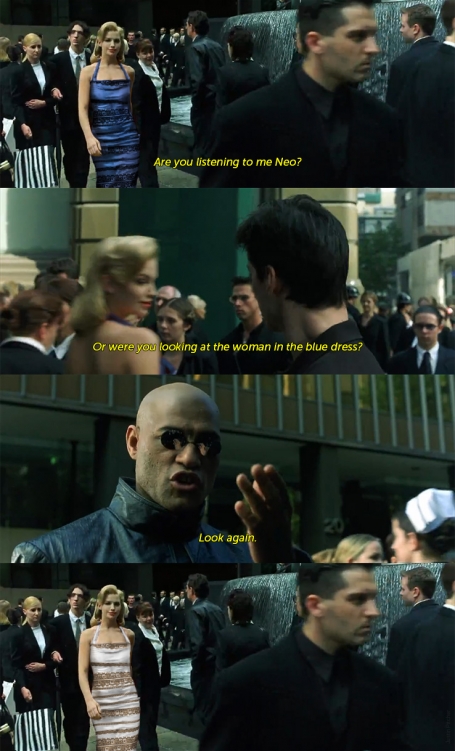 Some brands were pretty quick to the party as well..
We still love last season's white and gold kit… #whiteandgold #blueandblack #TheDress pic.twitter.com/z8SknAAREf

— Manchester United (@ManUtd) February 27, 2015
What colours did you see? #TheDress pic.twitter.com/yydVacoF8R

— FIAT 500 Canada (@FIAT500Canada) February 27, 2015