Google AdWords & Link Building
As there hasn't been a large announcement this week in the world of search, we're going to look at news that covers link building and Google AdWords. Both of these practises appear to have received a fair amount of attention this week and we'd like to bring you up to speed.
Link Building
We were sitting in a pitch yesterday and the topic of link building came up at the end of our presentation. The company being presented to had received such different feedback about linking building from several of the other companies that had pitched. We took our time to explain what has happened from an algorithm and importance point of view and this sat really well with the client. The client understands SEO and link building which had him questioning what the other companies were offering. Suffice to say, we agreed that link building still formed an important part of SEO (website dependent of course) but was definitely not the metric to measure by nor something to quickly hurry into.
John Mueller (Google Employee) said this week on Google+ that webmasters should avoid trying to focus on link building. He went on to say that more hard could come from it than good and that's exactly the point we were trying to put across during the pitch. The most important thing he said when asked, "is link building in any way good?", John's initial response was, "in general, I'd try to avoid that."
You still want to do link building? Well here are 11 tactics you can use.
Google AdWords
With the rapid release of new features, Google has decided to create a website that keeps track of all the changes. This is incredibly convenient for webmasters and we're thrilled to see Google doing this.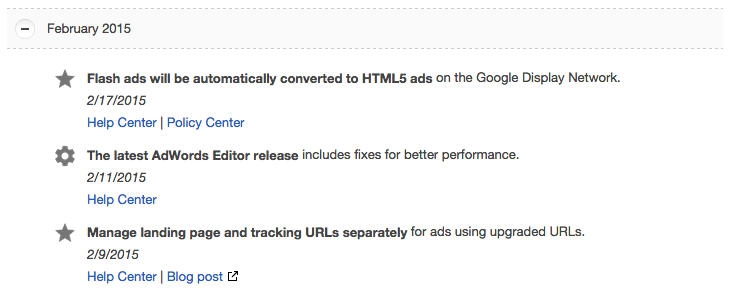 On the topic of Google AdWords, here are 3 automations you cannot afford to miss out on and be sure to read our article on Google AdWords Count Down Timer. And if you're still keen to read more, how about making your adverts more profitable or the hypnotic ads that are going to take over Facebook.
Have a happy weekend everyone!