Ford Pranks Guys By Sending Them On A Date With A Stunt Driver
In order to advertise their new Mustang, Ford have sent unsuspecting men on a blind date with professional stunt driver, Preston Persson. The men were lured into this prank under the premise that they were auditioning for a new dating show starring Persson. The unsuspecting men were then asked to meet Persson at a bar where they would under go a "chemistry test", Persson then states off camera that the restaurant is to noisy and she offers to take them somewhere quieter in her car, a Red Mustang GT.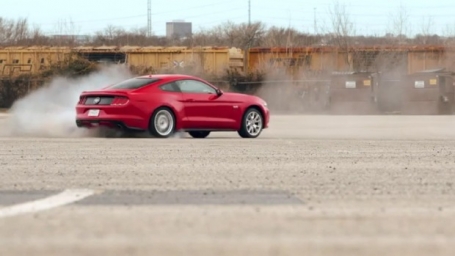 When she first steps into the Mustang, she cleverly acts like she has no idea how to drive the car. In the end she takes them to a parking lot where she shows them what the car can really do. The men's reactions are rather amusing as some looked shocked by this rapid style of driving and others look like they are having the time of their lives.
We are seeing a huge increase in the number of prank videos in the advertising world. Last year Pepsi Max released Tess Gordon's Test Drive Pranks, where Tess Gordon, race car legend, took an unsuspecting salesman on the test drive of his life. Fords effort does not fall short as the video has quickly gone viral and saw over 9 Million views in 8 days. Ford have stated that they hope to do more prank videos and that they are aiming to stay ahead of the social media curve. Andrea Zuehlk, Ford's car digital marketing manager stated,  "For any real-time relevant topic or anything social trending, we always ask: How can Ford, in a meaningful way, enter the conversation?"