Google launches Search Impact in Google Webmaster Tools
Google has been working on a new search impact tool to be included in all Google Webmaster Tools accounts. They're finally started to roll it out to a select number of people to do testing and provide them with feedback. The former Search Queries report is more than likely going to be replaced with this and we'll have access to clicks, impressions, CTRs and even average position. The best part, dimensions will be available to allow you to use these metrics against date, pages, countries, devices and search property.
Here are some screenshots: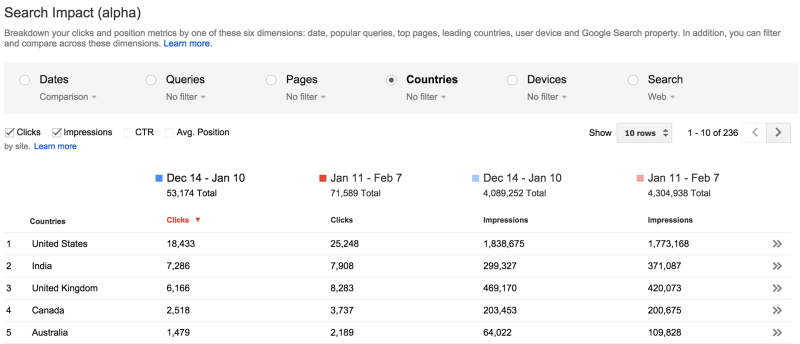 It's exciting to see Google innovating in these areas and providing us with more insight. Google Webmaster Tools has always been an after thought for many people and this inclusion will most certainly bring it closer to the forefront of search tools everyone should be looking at.
Catch up on what's happening:
Have a great weekend!