Megs Mutts & How You Can Make A Difference
Last year, in the spirit of Christmas, we decided that we were going to donate to a charity. It took us some time to figure out who to donate to as we wanted someone in the area, and in the end we picked Megs Mutts as they used to operate in Claremont. Our decision was based on the fact that we wanted to be a part of doing something good for a charity close by instead of just donating money, and by donating food to Megs Mutts, this fit perfectly. In order to help out we donated a sizeable amount of dog and cat food as well as a few treats. Meg goes through about 40kgs of food a week so any other donations would be of great help, as you can imagine, the food bill can be quite sizeable feeding all those cute, hungry mouths.
Megs Mutts started in 2012 and has housed over 56 dogs since then. This small but adorable shelter is run from home by Meg, who is an avid dog lover. The shelter rescues, rehabilitates and re-homes unwanted, abused and neglected animals and then strives to find them homes where they can live out their happily ever after. In order to support the costs involved in running a dog shelter she came up with the idea to create Megs Mutts Online store where you can purchase pet books, pet accessories, clothing, flight carriers, pet fencing and Dog Whisperer DVDS. They highly believe that "saving one animal will not change the world, but surely for that one animal the world will change forever".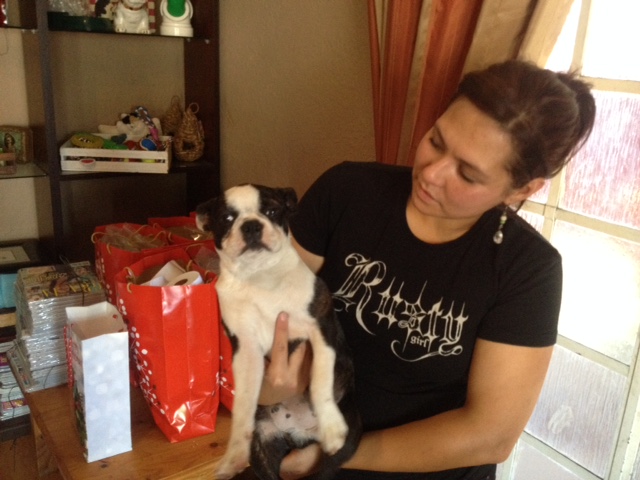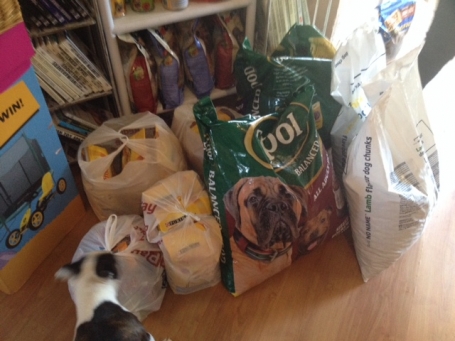 You may remember Meg from her story in Ceaser's Way (Ceaser Millan's Magazine) about Oscar the swimming puppy. For all of you who don't know, Oscar was born with swimming puppy syndrome which renders a dog unable to walk and gives them legs much like that of a seal. Meg was told by many vets that the only solution was for Oscar to be euthanized, but Meg decided that this was not something that she wanted to do and persisted to slowly rehabilitate Oscar. After a couple of weeks and a lot of swimming therapy, Oscar was able to walk and run. Below is a picture of what Oscar looked like as a puppy compared to what we saw when we went to visit Megs Mutts. Oscar is featured on the left, in the right hand picture, and as you can clearly tell he is now a happy and bubbly dog that is able to run and play like any other puppy.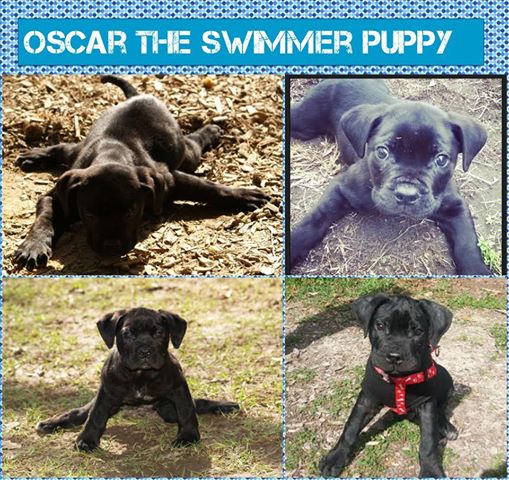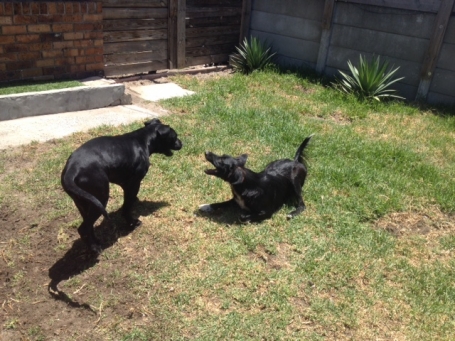 Donations such as food, blankets, old kennels etc are always welcome at Megs Mutts and if you are looking to adopt a dog then Megs Mutts is a great place to start.