Google Contributor, Email Marketing and more!
This week there haven't been too many announcements in the SEO world, however, the biggest news is all about Google Contributor which you can read about below:
Announcing Google Contributor: Google Contributor is a new experimental project by Google that allows a person to pay a monthly fee to a website and in turn said person won't see adverts on that website. As a start, this will apply to Mashable, Imgur, WikiHow, Science Daily and several others. Initial costs will be between $1 and $3 per month. Tweet this!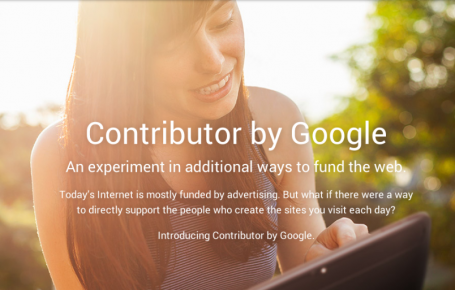 Facebook have made some changes to their Ad Campaigns so if you're actively using Facebook to drive traffic to your web assets then it would be wise to read up on the recent changes. This list provides you with everything you need to know as a marketer. Tweet this!
If you make use of email marketing and are looking for inspiration into how you might be able to grow your list, then you're going to appreciate this article by Ryan Holiday. Ryan managed to grow his email list from ZERO to 35,000 by simply posting book recommendations. The article is comprehensive and it goes into detail so it's a resource you really can learn from. Tweet this!
Finally, powerhouses WordStream and Moz have teamed up to provide us with a Slideshare entitled, "How Content Marketing Really Works":
Click here to tweet this Slideshare to your followers.
Have a great weekend!