Friday Findings: PPC Playing Field
We've worked long and hard to brand ourselves as an SEO company, but that isn't all we do. We do a great deal of search engine marketing (PPC) and so this week we're going to share some useful resources with you on this topic.
By now you'll know that we're big fans of the Ask Me Anything discussions on Inbound.org. Larry Kim is the founder and CTO of WordStream, a highly recognised and respected company that operates in the PPC industry. Larry took the time to appear on an Ask Me Anything and there are some excellent questions and answers on this thread.
Anyone starting out in PPC will know that smaller budgets are very difficult to manage and that stretching out the budget is how you make a success. Last month a great blog post was written that offers up 9 tips that help you stretch out a small budget. It's a good read, enjoy it.
Some more important news that was announced today is that of Google announcing their new AdWords bid Strategy Reports. You can read the update on Google+ if you're interested.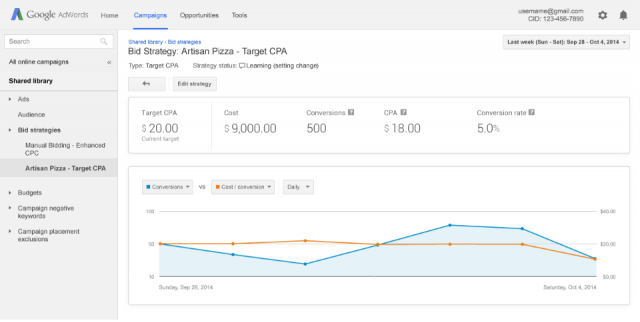 That's it for this week's instalment, have a good weekend everyone!