Google Gets Aggressive In 2014 & How To Stay Ahead
Over the past two or three years, Google has really ramped up its efforts to release major updates to its search algorithm to ensure that the amount of spam is drastically reduced and only the most relevant sites are left ranking at the top for your requested search term. We have seen a number of updates such as Penguin, Panda, Pigeon, Payday & Pirate. They really like to name them starting with a P don't they? The second half of 2014 has seen a tremendous amount of activity and new releases and recently we have seen new updates to their two probably biggest updates in history, namely Penguin and Panda.
On September 23 2014 Google rolled out Panda 4.1 which focuses around the onsite content largely. Google then followed that up with another major release pretty quickly as it dropped Penguin 3.0 on October 17, not even a month after the latest Panda update. We thought we would come up with a list of resources to help you stay ahead of these updates to make sure that your website doesn't suddenly tumble out of the SERPs, and if it does, you know who to contact to get your recovery underway – hint: It's us!
Google Update Resources.
MozCast is a tool built by the loverly folks over at Moz.com and it showcases the level of disturbance in about 1000 keywords that they are tracking over a number of verticals. They report things back in the form of a tempurature, and the warmer the previous day was, the more movement and activity there was within the SERPs. It is normally pretty good at picking up updates before they have been officially announced so you can keep your finger right on the pulse and see how things are going.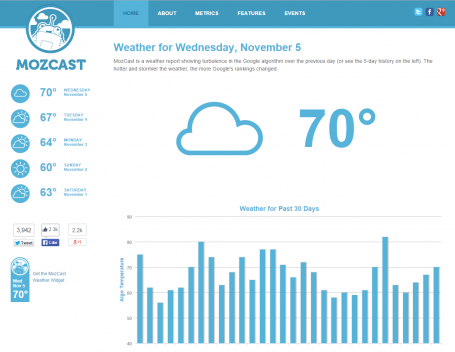 This tool is a tool that you can use to review whether the drop in traffic on your site correlates to a Google update or not. It is incredibly valuable as it allows you a quick glance at things and gives you a good starting point of the aspects that you need to investigate and analyse further. You can also switch on and off which updates you are looking for so things don't get too crowded. Don't worry, they don't store any of your data so your analytics accounts are still safe.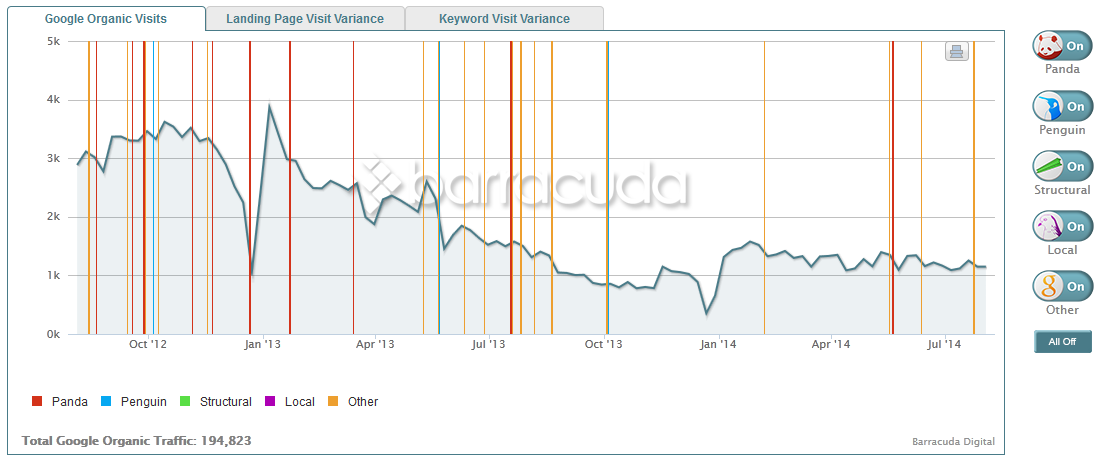 Another fantastic resource from the peeps over at Moz.com. This is simply a log of all Google update changes that have happened, conveniently broken down by year. They also explain what each update is and provide one or two resources for each update. Where this becomes really valuable is the fact that it also lists unconfirmed updates which have caused a fair amount of disturbance. We have our eyes on you Big G!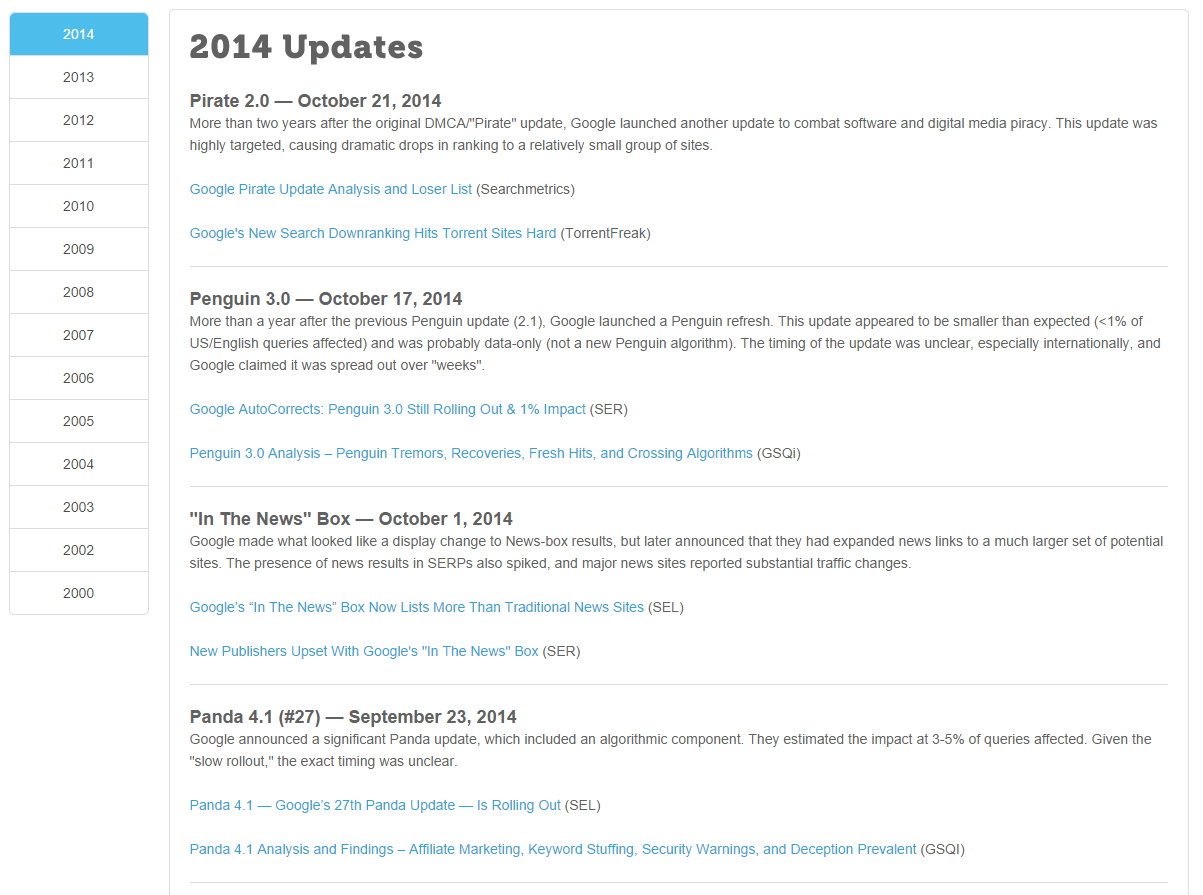 This isn't a resource to help with Google updates, but it is an invaluable resource in the sense that this official YouTube channel regularly puts out videos which succinctly explain common questions. They also come from well known Googler's so they are factually accurate which we all know is very important in the SEO game. As an added bonus, they are very short and to the point which means that you can keep up to date very easily.
Reading
1. Matt Cutts Extends Leave Into 2015
2. Bing Admits It's Unlikely To Steal Market Share
3. Publisher Says Snippet Removals Caused 80% Drop In Traffic