Netflix Uses Responsive GIFs For Their Latest Campaign
Netflix teamed with Ogilvy Paris to create the first ever real-time outdoor billboard campaign that uses responsive GIFs. The campaign was used to advertise their recent release in France. For this campaign they used over 100 different outdoor billboards, each billboard was set up to respond to its surroundings such as changes in weather or local events. The billboards were then set up to play GIFs from some of their most popular TV series such as 'Orange is The New Black' or 'Breaking Bad '. The campaign which launched in September, is set to run till the end of the year.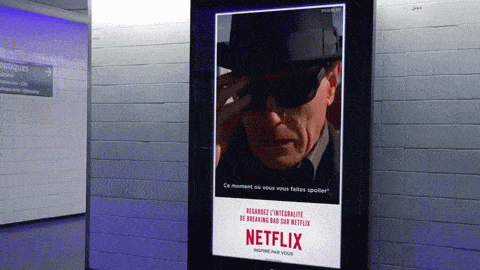 It is really great to see how companies can spice up old technology, such as GIFs, and reinvent them in a way that is unique and interactive.