Load Shedding Is Still Trending
On Sunday many South Africans were outraged due to a surprise power cut that took place. This power cut/ load shedding was a direct result of a silo collapsing at Majuba power station on Saturday, impacting coal supplies to six units. Although Eskom have stated that load shedding will not take place today, they have warned that load shedding may take place on Wednesday and Thursday. According to Memeburn, yesterday saw over 25 000 mentions of load shedding, Eskom and Electricity across the various social media platforms.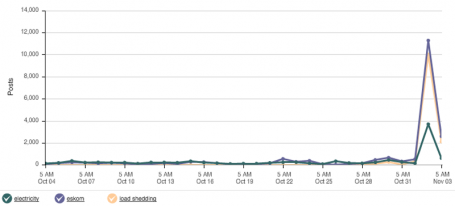 If you are in Cape Town and would like to know the load shedding schedule then visit the City of Cape Town website.
Top Twitter Trends
Top Google Trends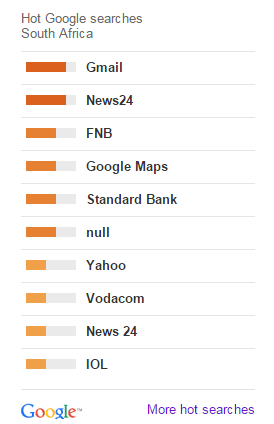 On another note yesterday saw the release of Facebook user numbers for South Africa. Facebook have stated "Of those Facebook users whose gender is identifiable, 5,6-million males and 5,6-million females use the platform," therefore their seems to be gender equality among Facebook users in South Africa.