Thunder Thursday: IKEA Brings Halloween To Life
As you are probably aware Halloween takes place tomorrow and therefore we decided that it would be appropriate to use a Halloween inspired campaign for this weeks Thunder Thursday. IKEA as you know have created some fantastic campaigns in the past and this one is no exception. This Halloween inspired campaign, is based on Stanley Kubrik's movie The Shining. The campaign was used to create awareness around the fact that IKEA offer late night shopping to all Singapore customers. Along with this video fans and customers in Singapore were asked to engage in a social media video hunt, they were told that if they spotted products from the film, they could stand a chance of winning them.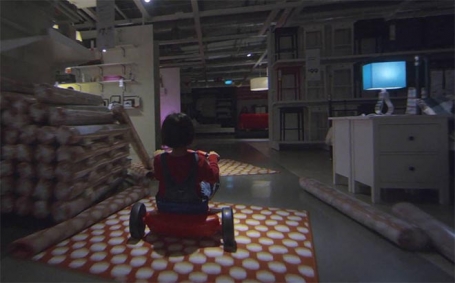 For those who are unsure of Danny's original ride, we can assure you that there are many similarities between this campaign and the movie.