Friday Findings: Penguin 3.0
At the beginning of the week, in fact last weekend, reports of Google's latest penguin update were being announced. This is the first Penguin update in over a year, so we're expecting quite a shake up.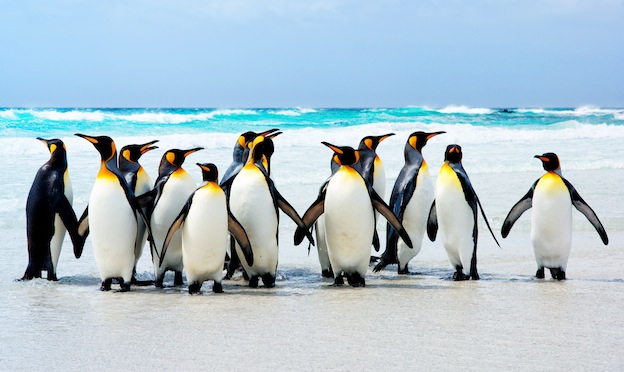 For those of you who aren't familiar with Penguin, it's the algorithm update that targets links that point to your website. If you've been building links from poor websites to yours, there's a good chance you will drop in rankings/visibility in the Google search results (SERPs). Be careful where you acquire links. Secondly, for those of you who previously built poor links and disavow'd them, there's a chance that you will rise in the rankings.
A number of industry leaders turned to fluctuation monitoring tools, but there doesn't seem to be a clear sign or at least it doesn't relate to the fluctuations tracked on previous updates, so there's a level of uncertainty at the moment about the update.
Alan Bleiweiss had the following to say:
I am pretty sure most of the monitoring systems haven't seen a seismic change is this version of Penguin went mostly after mostly complete garbage sites, and has a far smaller impact on legitimate "collateral damage" type sites. When the majority are pure garbage that was just cluttering the index, its going to be less observable, and more subtle to main stream view. I also think the rollout was actually spread out over a couple days.
As for "legitimate" sites that got hit by the previous Penguin and why large numbers aren't seeing major improvements is obvious. They were ranking artificially before. All those atificial signals had to becremoved or disavowed, so there's no reason they deserve significant improved rankings.
Algoroo was updated and you clearly see a big bounce:

Another good place to look for insight is on a thread on Inbound.org, where the question, "Anyone noticed Penguin movements today?" was posed and people are commenting on their experiences.
We have been dissecting our data accordingly to determine whether we've been affected by the update, but there are no signs yet. Most of the time it takes a while to hit the South African sites we monitor, but the International sites we monitor haven't been affected (yet), either.
This is something to keep your eyes on!