Friday Findings: TopSEOs gets banned from Google
It's the end of another great week – we're moving closer and closer to the end of the year. In fact, looking quickly at a calendar shows that we have in the region of only 55 work days until Christmas! Quite incredible, let's make these last couple of months really count.
It's been a while since we heard about a site getting blacklisted by Google, but this week we've noted that TopSEOs.com has been banned from Google. Not surprised, the amount of spam emailing they've sent us and the fact that they are effectively a paid-for link farm. Vizion Interactive have covered the story on their site and it's worth having a read of if you're interested in what gets you banned from Google.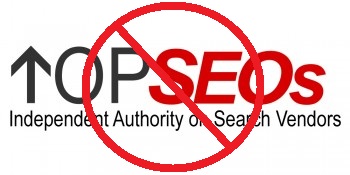 Do you enjoy reading? What are you reading now? Mary Green posed the question on Inbound.org and it's attracted a great deal of commentry. If you're looking for a new book to read, then this thread might be a great inspiration source. Our latest book is Zero to One by Peter Thiel – we'll hopefully have a review up or some thoughts in the not too distant future.
We've got a new book! Zero to One by @peterthiel – A fight over who reads it first here will happen. pic.twitter.com/38CsdVZgPw

— iMod Digital (@iModDigital) October 2, 2014
A really interesting post published today by Carla Dawson about whether SEO should be taught at universities is incredibly interesting.  If you don't have time to read the article and study the graphs, here's a ltdr:
Long gone are the days gone where universities were run by nuns and monks and the main courses included Latin, metaphysics and theology. Most universities are becoming businesses that develop educational products, research and sell them.
If you believe that universities or higher education institutions should equip students with the skills to meet specific industry needs, then perhaps SEO or better yet "Search Marketing" is ideal for universities?
SEO touches so many fields and in our opinion it should be incorporated in various degrees not just offered as an extension course. We would love to hear the communities opinion on this topic so please comment below!
If you're interested in some additional reading, here are some links:
Happy weekend to everyone!