Private Blog Networks – An Internet Argument!
The biggest news this week in search relates to Private Blog Networks (PBNs). For people in the search industry you'll have seen the big debates and arguments around whether running a PBN is black hat or not.
Before we continue, let's just define what a PBN is:
A private blog network (PBN) is a set of domains that you or another individual owns. It is possible to have a PBN consisting of free blogs, like wordpress.com, tumbr.com, or livejournal.com. Typically, the free blog domains do not have as much power as self hosted blogs. In most cases, a PBN normally consists of expired domains which carry page authority already. This tactic doesn't necessarily need to consist of blogs, many PBN owners use websites too.
Black Hat SEO has been defined in 2 ways over the past few days:
Link injection, hacking and the likes (activities that violate cyber crime laws)
Buying links, creating link farms and such (actions that are against Google's terms of service).
The whole argument stems around the fact that Google has a set of guidelines, but Google isn't the law and therefore building a blog (website) network to boost ones online profile might be against Google's rules, but it certainly isn't illegal. Google isn't the law, so a lot of things that might be seen as black hat actually aren't. At least that's what a lot of people are saying. It's a very thin line between black hat and not, gaming the system in my opinion is black hat; black hat stems from an attempt to game the system, however, if your blog/website network consists of great content across multiple market verticals then it is very difficult to call that black hat. The whole debate and argument started when Rand Fishkin, a very popular industry leader in the inbound marketing industry posted a tweet which stemmed from announcements by PBN owners whose sites had been deindexed by Google.
Black hats who said Penguin couldn't touch their sites b/c they used "Private Blog Networks" are feeling some pain: https://t.co/2dxtVPRY7D

— Rand Fishkin (@randfish) September 23, 2014
For more on Google's actions against "PBNs," check http://t.co/Nur1MbzhIX see comments, too – persistence of black hat mentality is strong

— Rand Fishkin (@randfish) September 23, 2014
FYI – when I say "black hat" I'm referring to those who do webspam, not illegal or necessarily unethical activities.

— Rand Fishkin (@randfish) September 23, 2014
Fairly blurred lines here – In my opinion Rand perhaps didn't expect to get black lash from a lot of people for calling PBN black hat and although I tend to agree with him that they are in general, I think his approach could have been a little different and his final tweet feels a bit like back-peddling. Anyway, enough about that, there really are more important things to explore, such as Panda 4.1!
Just a quick sideline, Spencer Haws wrote a good post on the PBNs entitled, "Alright Google, You Win…I'll never use PBNs again".
It's official, Panda 4.1 is rolling out, Google's 27th Panda update thus far. The announcement was made on Google+, in which they stated that the algorithm update would be rolled out very slowly, starting at the beginning of this week and will continue next week. They estimate the update to affect 3-5% of search queries depending on location. As a reminder, Panda updates target websites that consist of pages that hold little to no value, so if you've been building a website with many pages but these pages don't consist of useful information or duplicated information you might be in for a surprise. You will often hear people talk about "thin content" and that's a big part of what Panda is about.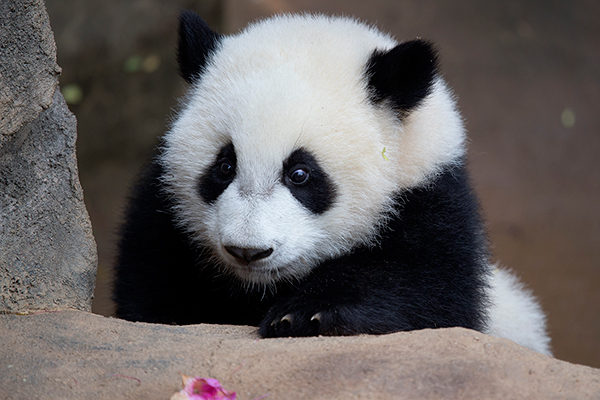 This four day week has been one heck of a journey in the world of search and so I'm going to leave things there – I think we all deserve a slow Friday afternoon and a great weekend!