Thunder Thursday: Tweet to eat with Walkers Crisps
Walkers Crisps latest campaign put Gary Lineker (Former English Footballer) into a vending machine (not literally obviously) at three bus stops in London and told people that if they tweeted a unique Hashtag and used the handle @WALKERS_BUSSTOP that they would get given a free bag of one of Walkers new flavoured Crisps.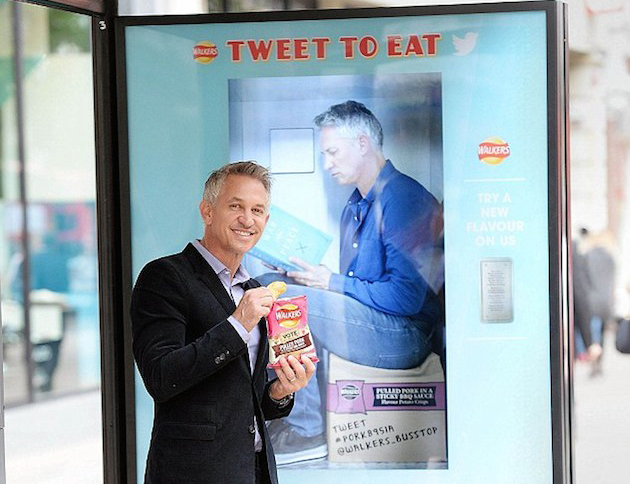 This latest campaign forms part of their long standing "Do us a flavour" campaign which aims to find a new flavour of chips by interacting with people and asking them to vote for their favorite flavour via social media.
It is awesome to see how stuff in the social world can directly affect the real world by using technology.