Finding Findings: Your weekend reading!
This week really did fly by, we blogged the best memes from the World Cup, we had a laugh at the Buy My Barina campaign, we shared a useful SEO tip and that's only 3 of the 10,000 things we did this week! Nevertheless, we were able to find some really interesting articles inbetween the busy days to share with you so you have the opportunity to catch up with all things digital over the weekend from the comfort of your couch.
1. Landing Pages Analysed
Rand Fishkin, Oli Gardner and Peep Laja were interviewed by unbounce and during the interview they were asked to tear apart 20 landing page designs. This really is worth having a read of, there are plenty of incredibly useful tips within!

2. Excellent Blog Post Titles
Content marketing became the in thing last year and ever since it has become more and more popular. In turn it's become harder and harder to get your content in front of people amongst all the other content. A lot of the time is boils down to the headline of the article and this great article by Wordstream discusses 19 different ways to write great article titles, read here.

3. Google Analytics on the App Store
Fresh off the press, Google Analytics is now available in the App Store! Access all of your Google Analytics web and app data from your mobile device. Monitor recent changes with Real Time reports. Easily get your Analytics data anytime, anywhere: https://itunes.apple.com/gb/app/id881599038?mt=8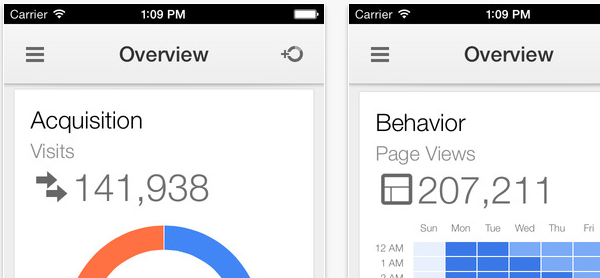 So that's it from us for this week, we'll be back next Friday with some Friday Findings!